Telefónica Public Policy & Telefónica España Regulatory teams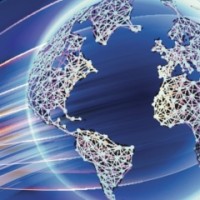 The European economy has struggled in the last few years. Luckily we are at the doors of the recovery. But Europe is highly in need to be sustainable as well as strong. And the only way forward is a competitive and digitally-aware economy. Europe needs an ambitious digital strategy. There is no longer a "digital economy", the entire economy is digital.
The European digital strategy needs several actions and several players involved. There will not be a digital strategy if there is not a clear map with actions, programmes and concrete deliverables. Both EDF and SEP are projects born out of the energy we've been putting with the Lisbon Council and the EU over the last two years [in Davos 2013 when we launched with the Vice President the Grand Coalition for Digital Jobs with the EU in 2013; in September 2013 when we hosted at CP the Start Up Europe Summit with the EU and launched the Start Up Manifesto with the Vice President or again in Davos 2014 when we launched these two new projects…etc..] to put at the forefront of the policy-making agenda this digital imperative.
And our ambition is to both raise the importance of digital innovation among European policy-makers [ in Brussels but also across Member States] and to help scale up Europe's start-ups/entrepreneurs. We have all the expertise, tools, experience needed and we have very much been approaching this work with a very open-minded DNA.
We are not building EDF and SEP alone. We could not do it. Our partners in this exciting road towards change are BBVA and Orange [with others soon to join as well…] from the corporate side and education such as Cambridge, IE Business School and Humboldt. And the institutions: The European Investment Fund and the Vice President Kroes, responsible for the Digital Agenda for Europe.
For Telefónica, entrepreneurship is not a flash in the pan. For us Innovation and entrepreneurship is CORE BUSINESS. [One number I would like you to keep in mind is €30 bn which is the budget that Telefónica has spent in R&D&i activities over the last decade.] Telefónica created its R&D labs almost 26 years ago. We have an active Corporate VC fund operating all around the world. Our network of VC funds for emerging economies, Amerigo was created over 5 years ago as well as Wayra, one of the first Corporate Accelerators of its kind and the biggest accelerator network in the world. For us, entrepreneurship and innovation is core BUSINESS.
And we believe that age is no barrier to innovation, and that young people will flourish but need help in the transition to adulthood and economic independence. This is why we support innovators and entrepreneurs from age 13 through our Think Big Programme helping them build a more entrepreneurial and digital future for Europe. We give young people the training, support and money they need to get creative: the space to turn their ideas into actions, learn new skills and create projects – and even to fail.
All our entrepreneurship programmes are based on a common principle and the recognition of a weakness. The weakness is that we accept we cannot do everything by ourselves; therefore we adopted the principle of OPENNESS for our entrepreneurship activities.
We believe the best for Telefónica will come in collaboration with others. We believe the best way towards progress is collaboration and sharing ideas and ideals. We believe in an Open Future.
So, in addition to all our existing activities we launched at the beginning of this year OPEN FUTURE. Open Future is the culmination of Telefónica's startup ecosystem. It does not matter whether you are an early stage startup looking for the first round of Venture Capital, a student transforming his Bachelor's degree project into his first business plan or a 10 year old firm looking for an IPO. Open Future provides a space for you.
And it does it with partners in the education system with SME's or with other big corporations, with accelerators and incubators in emerging and advanced economies. And with Institutions, at local, national or European level. That's the reason why we celebrated with our partners last week the launch of two activities with a transformational potential.
We want and believe in a digital and innovative Europe (see our Digital Manifesto) and we were there to make it happen.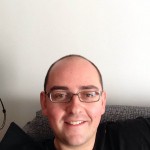 Eduardo Salido Cornejo, Public Affairs and Policy Manager of Telefónica Europe plc.