Go back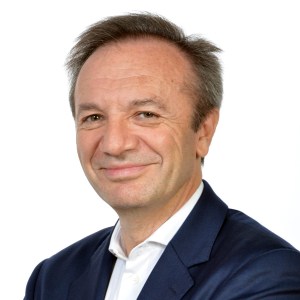 Director of Digital Public Policy at Telefónica S.A.
Juan Luis holds a degree in Computer Science from the Universidad Politécnica de Madrid, a Master's in Computer Science from the University of Illinois Urbana-Champaign, and a Master's in Telecommunications Business from the Instituto de Empresa.
He has built his professional career predominantly in the Telecommunications sector. Upon returning from the United States, he began his consulting career at Atos ODS. Subsequently, he spent 10 years in various positions related to software project development at Telefónica I+D, the research, development, and innovation division of Telefónica.
He further advanced his career in management roles within the Studies department of Red.es, focusing on promoting programs to foster the Information Society. Following this, he held different positions in the Strategy department of Telefónica España before joining Telefónica S.A. to establish and drive the International Office of Telefónica S.A., which focuses on developing policies related to the internet and the digital world.
Over the past decade, he has held various management positions in the areas of Regulation, Public Policy, and Public Affairs at Telefónica S.A. Currently, he serves as the Director of Digital Public Policy at Telefónica S.A.
Additionally, he is an Associate Professor at the School of Telecommunications Engineering at the Polytechnic University of Madrid.
---
Related Content
Communication
Contact our communication department or requests additional material.