Telefónica increases revenues across all markets and earns 706 million euros in the first quarter
• Telefónica's growth accelerated in a first quarter driven by the increase of revenues in all the countries where the company operates, with double digit increases in Brazil and Hispam and also growth in Germany, the UK and Spain, and by the continued execution of a strategy focused on value creation.
• The company is on track to meet its full-year targets, with organic growth in revenues (+3.2%) and OIBDA (+2.1%) in the first three months of 2022.
• The Group overcomes the current scenario of inflationary pressure supported by revenue growth, efficiencies of the new operating model and favourable exchange rate performance.
• Telefónica has covered maturities beyond 2024, it has more than 80% of its debt at a fixed rate and the average debt maturity reaches 12.9 years.
• Telefónica Tech accelerates its growth with revenues reaching €299 million, 80.6% more than in the first quarter of 2021.
• "Telefónica's solid start to the year against a backdrop of inflationary tensions and geopolitical instability is evidence of the company's strength in facing the most adverse situations. Once again, it confirms that the Group's strategic plan is right and represents a valid and robust roadmap to continue providing the best service to our customers," said José María Álvarez-Pallete, Chairman and CEO of the company.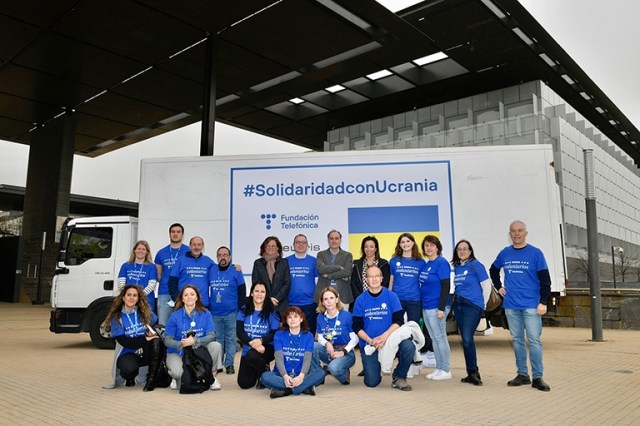 Solidarity with Ukraine
Through the urgent campaign #SolidaritywithUkraine, Telefónica has set up different support channels depending on the needs at any given time. Telefónica has provided society with economic and human resources, together with social organisations and institutions. Below, the detail of the measures implemented by Telefónica in response to the crisis in Ukraine.
The Company
We operate in 12 countries, with an average of 113,182 employees.