• The telecommunications operator climbed up the index for the sixth consecutive year, improving its score from last year's edition with a score of 86.45% out of 100.
• It is recognition of Telefónica's commitment and responsibility to gender equality as a strategic value of the Group.
• Telefónica is one of 17 telcos, including Telefónica Brasil and Telefónica Deutschland, that are part of an indicator that selects 484 companies from 45 countries.

The GSMA's SDG Impact Report demonstrates the transformational impact of communications in tackling these enormous challenges, acting as a catalyst for positive change and delivering meaningful progress.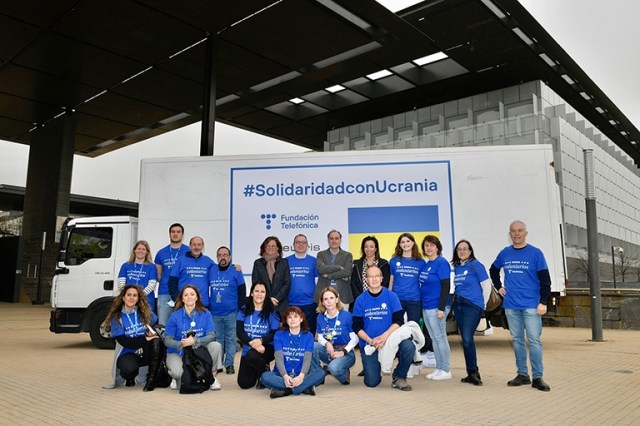 Solidarity with Ukraine
Through the urgent campaign #SolidaritywithUkraine, Telefónica has set up different support channels depending on the needs at any given time. Telefónica has provided society with economic and human resources, together with social organisations and institutions. Below, the detail of the measures implemented by Telefónica in response to the crisis in Ukraine.
The Company
Telefónica is a global company. We operate in 12 countries, with an average of 113,182 employees.