The digital transition and the green transition are twin transitions. Digitalisation is estimated to have the potential to reduce global CO₂ emissions by 15-35%. Our Eco Smart services help companies and citizens to be more efficient while decarbonising the economy.
At Telefónica we develop services based on connectivity, Internet of Things (IoT), cloud, big data, Artificial Intelligence or 5G. These solutions not only generate operational and cost-saving benefits, but environmental ones as well. Specifically, it reduces the consumption of energy, water, CO₂ emissions and promotes the circular economy. They are being used by both cities and companies of various sizes in the key sectors, including tourism, industry, logistics and distribution, retail and banking. To date, 54% of the solutions we offer have been verified as Eco Smart by AENOR.
"Our biggest contribution to the environment comes from digitalisation"
Environmental benefits
Our connectivity services also allow people to adopt more sustainable habits – video calls, teleworking, remote training or car sharing – which minimise their trips and, therefore, CO₂ emissions.
With connectivity and Eco Smart solutions, last year our customers avoided more than 81.7 million tons of CO₂. *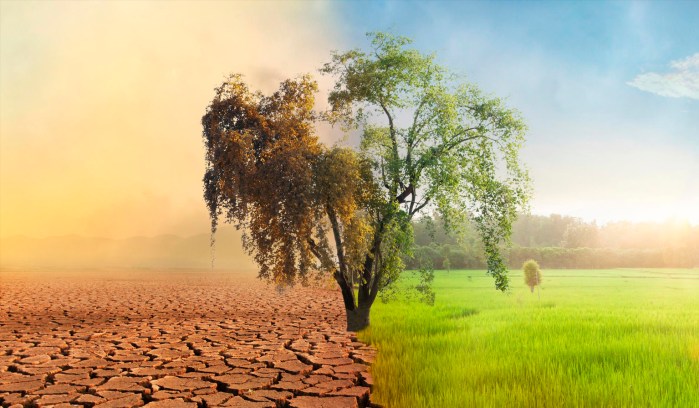 * Of the total figure, 80.6 million correspond to services where Telefónica only provides broadband and mobile connectivity for the B2C segment and 1.1 million to IoT, cloud, big data and health services where Telefónica provides the connectivity, IoT devices, platforms, servers and/or software. These data include the emissions generated by the connectivity and network infrastructure that are part of these services.
Telefónica is a founding member of the European Green Digital Coalition (EGDC), an initiative of the European Commission to drive green digital solutions
Eco Smart Services
The Eco Smart seal shows the environmental benefits generated by a selection of Telefónica Empresas' digital products and services so that its customers can quickly identify how they are helping to protect the environment. This information can also help them incorporate sustainability criteria into their purchasing decisions.

Connectivity
Connectivity is at the heart of the digital solutions we offer our customers. This is why we have one of the most sustainable networks in the sector: we have opted to replace copper with fibre optics, which is 85% more energy efficient; we always use 100% renewable energy and we have shut down old networks. Similarly, Telefónica's 5G network is 90% more energy efficient than the 4G one. (Contributing to the SDGs 9, 11 y 13).




Digital Workplace
Productivity and collaboration solutions allow people both inside and outside the organisation (customers, suppliers, etc.) to connect and work remotely. They reduce journeys, fuel consumption and office air-conditioning. This in turn produces less CO₂ emissions and less air pollution in cities as there is less traffic on the roads. (SDGs 9, 11 y 13).




Cloud computing
We have a comprehensive portfolio of global services, enhanced by worldwide agreements with leading hyperscalers, including AWS, Google and Microsoft Azure. Our services use servers hosted in Data Centres with high standards of energy efficiency, so the migration of companies to the cloud translates into a significant reduction of carbon emissions and promotes greater circularity. (SDGs 9, 11 y 13).




Street lighting
We assist our customers to transform their public lighting systems by helping adapt them to the highest standards of efficiency, safety and sustainability. The solutions we offer range from the replacement of existing lights to the incorporation of wireless point-to-point remote control of each light including Nb-IoT communications. (SDGs 9, 11 y 13).




Smart transport and fleet management
This M2M solution allows users to create real-time alerts and notifications, review drivers' journeys and generate activity reports. Its functionalities also include on-board diagnostics. It helps companies improve their on-route productivity, road safety and energy efficiency. (SDGs 9, 11, 12 y 13).




Water and gas metering
An end-to-end solution that enables the remote management and reading of water and gas meters, enabling fraud detection systems and new business models, such as the monitoring of second homes. The main elements include: the device (smart meters or other elements such as hubs), Nb-IoT connectivity, which enables longer battery life and a greater penetration indoors and in basements, as well as the management platform; these are all complemented by Big Data. (SDGs 6, 9, 11, y 12).




Energy Efficiency Solution
An end-to-end proposal that includes energy audits and commissioning of facilities; telemetric systems for electricity, water and gas consumption; remote management of temperature control and lighting equipment and even the renovation and installation of infrastructures such as a solar energy plant for self-consumption. The aim is to ensure maximum energy efficiency in customers' facilities by reducing consumption by up to 25%. (SDGs 7, 9, 11, y 13).




IoT Connectivity: Kite platform
The Kite platform is a Managed Connectivity IoT service that provides a safe, efficient and robust connection of IoT and M2M devices for our customers' business processes. In addition to traditional connectivity, it integrates new NB-IoT and LTM-M network technologies based on IoT. It also provides control and management capabilities on lines and devices, increasing automation and productivity. (SDGs 6, 9, 11, 12 y 13).




Eco Rating label
We also provide information on the impact of mobile phones on the planet throughout their entire life cycle with Eco Rating, a system that we have implemented in all our markets. Thus, we help customers choose the most sustainable terminals and manufacturers incorporate increasingly ambitious environmental criteria into their processes.
This methodology was promoted by a consortium of five European mobile operators -Deutsche Telekom, Orange, Telefónica (which operates under the brands Vivo, O2 and Movistar), Telia Company and Vodafone- in 2021. At the moment the initiative has the support of 9 telecommunications companies and more than 20 manufacturers.
Climate change
Inquiries about the environment
Further information