Telefonica's strategy relies on two axes: our corporate mission (Make our world more human by connecting people's lives) and our responsible business principles, including Telefonica's key beliefs and responsible policies towards key stakeholders and societies at large.
Looking forward, Telefonica strategy is based on three pillars:
Generate a positive impact on progress in favor of economic and social development through digitization:
Our customers recognize how important communication services are in their daily lives. Telefónica responds to this social demand by developing an efficient telecommunications infrastructure based on new, faster, higher-capacity networks that are essential for long-term progress. Greater digitization in companies and businesses as a prerequisite for increased competitiveness. Telefónica is committed to helping SMEs in their transformation process, extending its range of communication services with specific IT solutions adapted to their needs.
Our customers also demand trust when using our networks and our various related network services. Telefónica implements the most advanced physical and logical security protocols on its networks to guarantee service security. Telefónica has also renewed its Digital Pact, whereby it makes a commitment to customers regarding the responsible use of their data based on transparency and the consent of the ultimate owners of the data: our customers.
Telefónica recognizes the importance of training people for this new digital world and the challenges it involves. In the coming years, digitization will have a strong impact on the working world, requiring new digital skills, new specialist profiles and catering for the emergence of new professions. This requires a strong commitment to the continuous training of our main asset: our employees.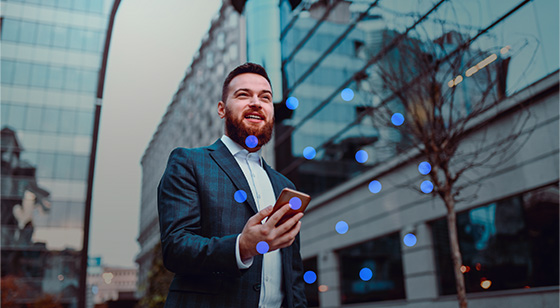 Build a greener future by developing ecological sustainability initiatives:
Telefónica is aligned with global goals to reverse climate change. We acknowledge the growing importance of ecological sustainability for our societies and have developed plans to reduce the impact of our business and assist our customers in their ecological transition.
Internally, Telefónica deploys state-of-the-art networks (fiber, 5G) that are much more efficient than their forerunners in terms of energy consumption and, therefore, their ecological footprint. Specific plans have been developed to make Telefónica's business carbon-neutral in the coming years.
Telefónica is also a key supplier of services that help our customers (mainly businesses) reduce their environmental impact. By digitizing their internal processes, businesses can increase their energy efficiency and avoid unnecessary emissions. Telefónica's services help customers in different ways: by reducing the need for travel (e.g. via home working, audio/video conferencing, Cloud services, etc.), automating processes (e.g. with IoT) and optimizing internal resources (e.g. with Big Data solutions).
In collaboration with our suppliers and partners, Telefónica promotes the transition to a more sustainable, circular economy based on recycling. We have put plans in place for the recovery and recycling of materials (mainly electronic and customer equipment related to network deployment) in all our operations.
Lead by example in all our activities:
As Telefónica moves towards digitization, it needs the best digital talent. Promoting diversity and inclusion among our employees ensures the optimum conditions for attracting, developing and retaining talent. Telefónica guarantees equal opportunities in access to employment and is committed to increasing the presence of women in its management bodies in line with government targets, thereby eliminating the wage gap.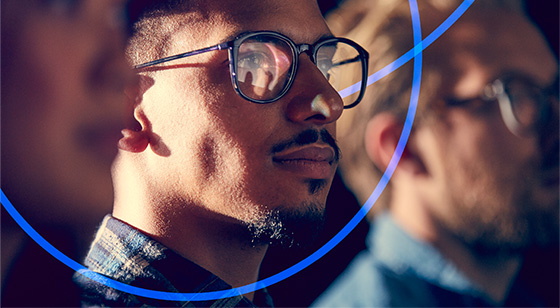 Telefónica considers it essential to promote the sustainability and reliability of its supply chain, and does so by extending its principles of action to its suppliers and providers, thereby generating a positive impact in terms of responsibility beyond its own sphere of business and reducing the risks to its own reputation as a result of third party activities
Telefónica aspires to lead in terms of trust and reputation in every society in which it operates. The basis of this trust lies in the assumption of all our principles of action in each of the Company's processes, in its culture and in its projection towards the outside world, through transparency, clarity, reliability and consistency.
Key Operating Decisions:
Focus on the four key operators (Spain, Germany, UK and Brazil):

The Telefónica Group has refocused its strategy in order to concentrate its resources and investment in the most mature markets, in stable economies and where operators have a strong and sustainable long-term market position.

Launch of Telefónica Tech:

This new venture seeks to capture the growth of the digital services market in order to complete the connectivity offering to corporate customers. The initial focus has been on a service offering in three businesses: Cybersecurity, Cloud and IoT/Big Data.

Creation of Telefónica Infra:

This new company was created with the main aim of developing and adding value to Telefónica's valuable infrastructure, taking advantage of the current appetite for investment in the market through a structure open to third-party involvement. Accordingly, Telefónica Infra is developing new future projects to accelerate ultra-broadband deployments in the geographical areas in which it operates.

Strategic revision of the management model for our assets in Latin America:

Focus on differentiated management in HispAm, having completed an operational spin-off for the asset. Telefonica's key goal is generating optionality for the group, capturing opportunities for growth in the region, accelerating the development of infrastructure and reducing our exposure to macroeconomic risks.

New operating model:

The acceleration of digitization initiatives across the Group's operating units will capture synergies from process simplification and automation. In addition, the Corporate Centre has been restructured, its size being reduced to focus on activities that can provide differential value to operators, maximize synergies and materialize the value of Telefónica's scale.