At Telefónica we incorporate diversity and inclusion At Telefónica we incorporate diversity and inclusion management as a key element to connect talent and grow as a company.
Only by managing diversity in an inclusive way will we be able to guarantee an environment free of discrimination and, consequently, break down the inequalities associated with labels.
To achieve this, it is essential to have a clear commitment from the management, with a leadership model that knows and is capable of managing prejudices. For this reason, from the Global Diversity Council we promote an inclusive culture, in which employees freely contribute their opinions.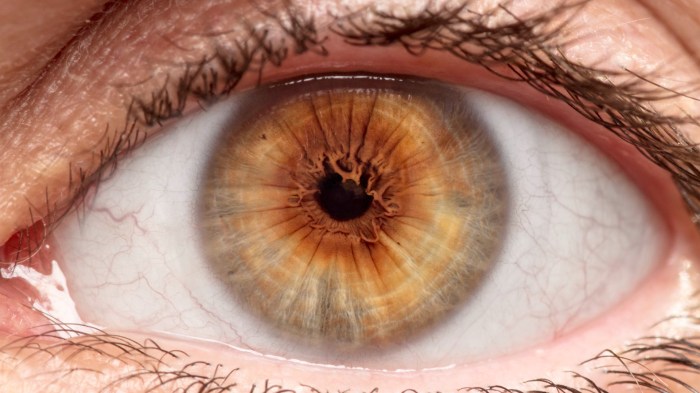 *Data updated at the end of 2022.
Our data shows that we are committed to …..
Gender equality
At Telefónica we are committed to reducing the pay gap. We believe that understanding the pay gap is not only about ensuring that our employees are paid equally for equal work, but also about ensuring that they have equal opportunities regardless of their gender.
To this end, we promote equality in our sector through a total of 102 initiatives worldwide. Some examples are Mujeres4Tech, #SheTransformsIT, Girls Love Tech or the STEAM Alliance for Female Talent, promoted by the Spanish Ministry of Education and Vocational Training.
We want today's girls to be tomorrow's leaders, especially in the technology field
Our objectives for 2024 aim to achieve 33% of female executives and a +/-1% of adjusted wage gap. We achieved this target ahead of schedule, in 2022. Additionally, we are committed to achieve gender parity in the Company's highest governance bodies in 2030.
In our controls, we go further and calculate the "Adjusted Pay Gap". We compare the average total compensation of men and women in similar positions, considering other factors in addition to gender, such as: country, legal entity, professional category, functional area, seniority and work schedule.
These targets will contribute to eliminating the non adjusted gender pay gap by 2050, which is our long-term north star.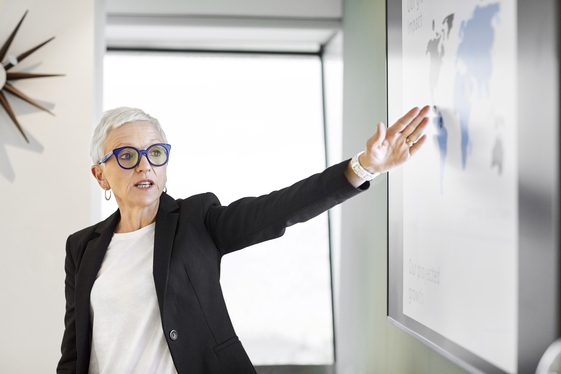 LGBT+ Community
We guarantee a safe and trusting space, where all employees feel free to be themselves regardless of their sexual orientation or identity. In this regard, we have specific initiatives to attract and promote the development and well-being of transgender people.
We conduct courses and workshops on LGBT+ diversity and internal campaigns making clear our support for the United Nations "Standards of Business Conduct" to protect the rights of LGBT+ people.
Young Talent
Connecting young talent means incorporating new ways of seeing things, ensuring that we have agile, restless and even rebellious disruptors, who bring innovation and creativity to the way we work and generate value.
At Telefónica we know this and we are committed to young talent as one of our strategic priorities. We do it through different initiatives, such as festivals for young talent or the Employment Map built by Fundacion Telefónica, which help them identify professional opportunities and the required skills to access them.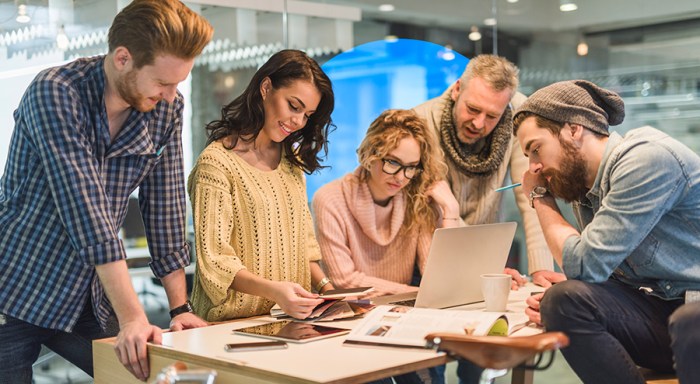 Ethnic diversity
At Telefónica, we are committed to close the racial gap in our business, for which the starting point is to strengthen the awareness of our workforce. As part of this commitment, we voluntarily report our ethnic pay gap in the UK. We also promote agreements, training and mentoring programs to empower young people from ethnic minorities and boost their careers. All of these actions lead to meeting our goals within three years: 25% employees from ethnic minorities and at least 15% in leadership positions.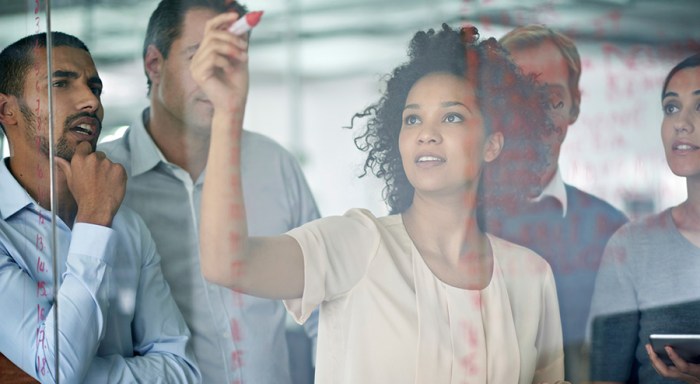 In the same vein, we have career development and specific scholarship programs for employees who identify themselves as black in Brazil. In addition, we offer specific openings in leadership positions for them. These actions lead to meeting the goal of having 40% black employees and 30% black leaders by 2024.
Disability Inclusion
At Telefónica, we are committed to doubling the number of people with disabilities in the workforce by the end of 2024. We are also committed to enhance the accessibility of our channels, facilities, products and services from their design. Proof of our commitments is the adhesion to the global initiative The Valuable 500, through which we have assumed specific commitments in this regard.
For Telefónica, contributing to providing opportunities for people with disabilities is not only an ethical imperative, but also a question of talent and business. In the current context, no company can afford to do without any valuable professional
Diversity and inclusion policies
Our commitments to ensure equal opportunities and an inclusive environment.
Contact us
You can use the Responsible Business contact form to raise any issue related to sustainability at Telefónica.
Disability at Work Guide
Guidelines to facilitate interaction with employees with disabilities.