Telefónica Public Policy & Telefónica España Regulatory teams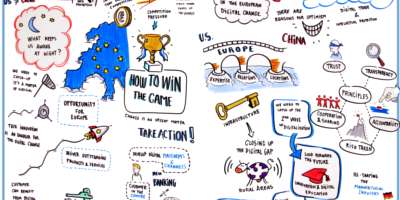 The "Europe's digital power" is a joint project lead by the European Council on Foreign Relations in collaboration with Telefónica, BBVA and Cellnex. We are reflecting about the implications of the digital revolution for Europe, identifying weaknesses in Europe's ability to respond to this and proposing solutions.
In order to do this, we are exploring the relevance of the digital revolution in relation to the economy, the security and the capacity of Europe to exercise its power in the international agenda.
Here we provide you some insights of the participants in our debates about the following question: What preoccupies you most about digital change?