Cristina de la Cruz 
Brand Awareness Aura, Telefónica
Voice-Activated Virtual Assistants (VAVA) are rapidly growing in number, variety, and prominence. The best known have already been in the market for four years now, and they are a commitment to Artificial Intelligence (AI) for four global tech giants. Telefónica was the first telecommunications company to place their stakes on this technology, creating Aura, its Artificial Intelligence.
Telefónica is deeply committed to understanding and leveraging the opportunities that AI and VAVAs can brigto the company, to give additional value and help create a new relationship with its clients. Because of this, in 2018 it launched Aura in six countries (the United Kingdom, Germany, Spain, Brazil, Chile, and Argentina) in order to transform and simplify the relationship of Telefónica's customers with the company.
Prior to the launch, the R&D team carried out a study based on the exploration and establishment of a point of reference for the use of VAVA in important Telefónica markets, such as: the United Kingdom, Germany, Spain, Brazil, Argentina, and Chile. The United States was also included as a leader in the adoption of VAVA.
Knowledge and use of VAVA
A little more than half of the users included in the study claim to have heard of VAVAs (55.9%), and over a quarter of them indicate that they use them (27.9%). Only one in ten claims to have never heard of them (11.5%), and a minority states that they have used them in the past (4.6%).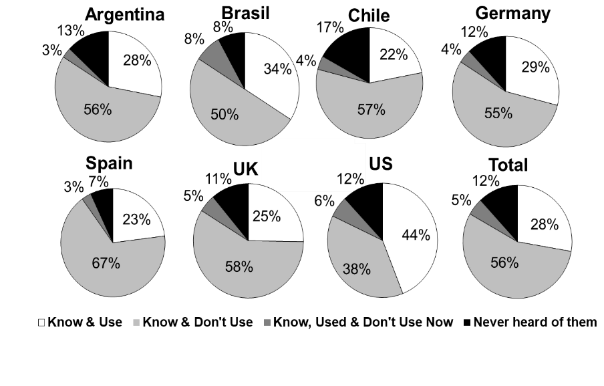 Distribution of knowledge and use of VAVA in the seven countries of the study
See the complete report on the study made on Virtual Assistants on the Aura website.
Usage frequency and requested tasks
More than 60% of users claim to use their VAVAs daily or several times a week for tasks such as creating alarms, asking about the weather, playing music, etc. As for the place and use of VAVA, this is mainly done through devices connected at home and smart phones.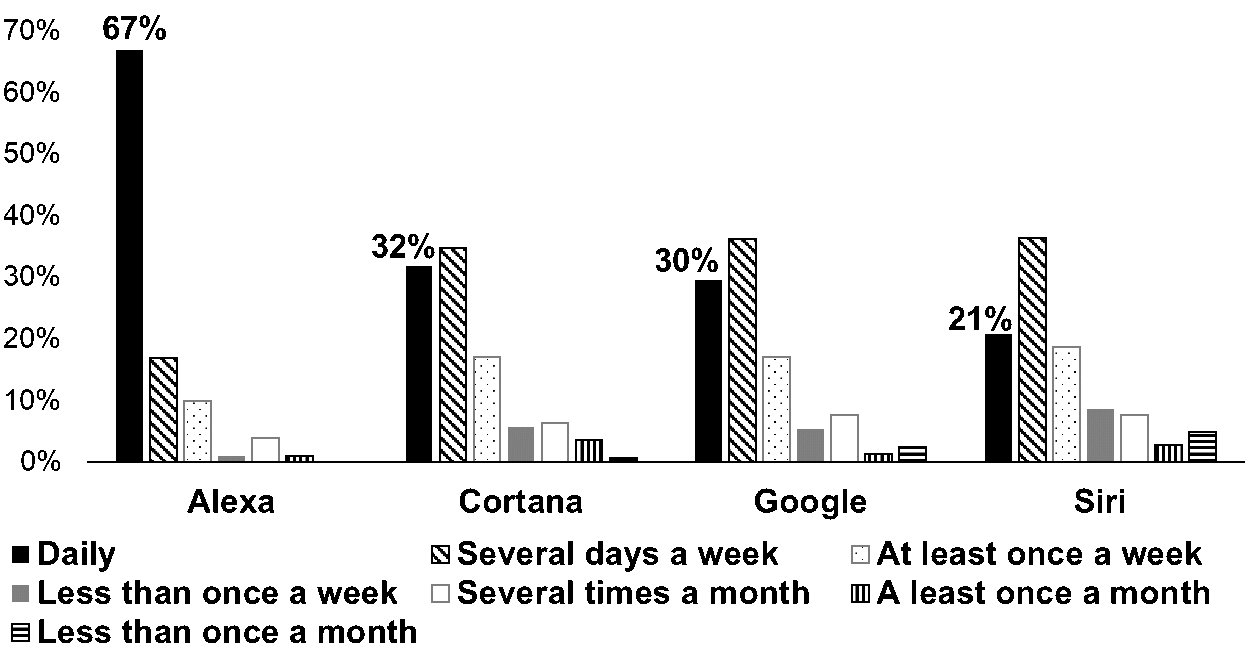 Usage frequency per VAVA.
The surprise is in the age of users!
For the study, four groups were established differentiated by age range (18 to 24, 25 to 34, 35 to 44, and 45 to 55). The last group, between 45 and 55 years old, is the one that most frequently uses its VAVA, with 34.9% of users interacting with their assistant daily; only 26.1% of the 18 to 24 group said the same, and 6% indicated that they used it less than once a month.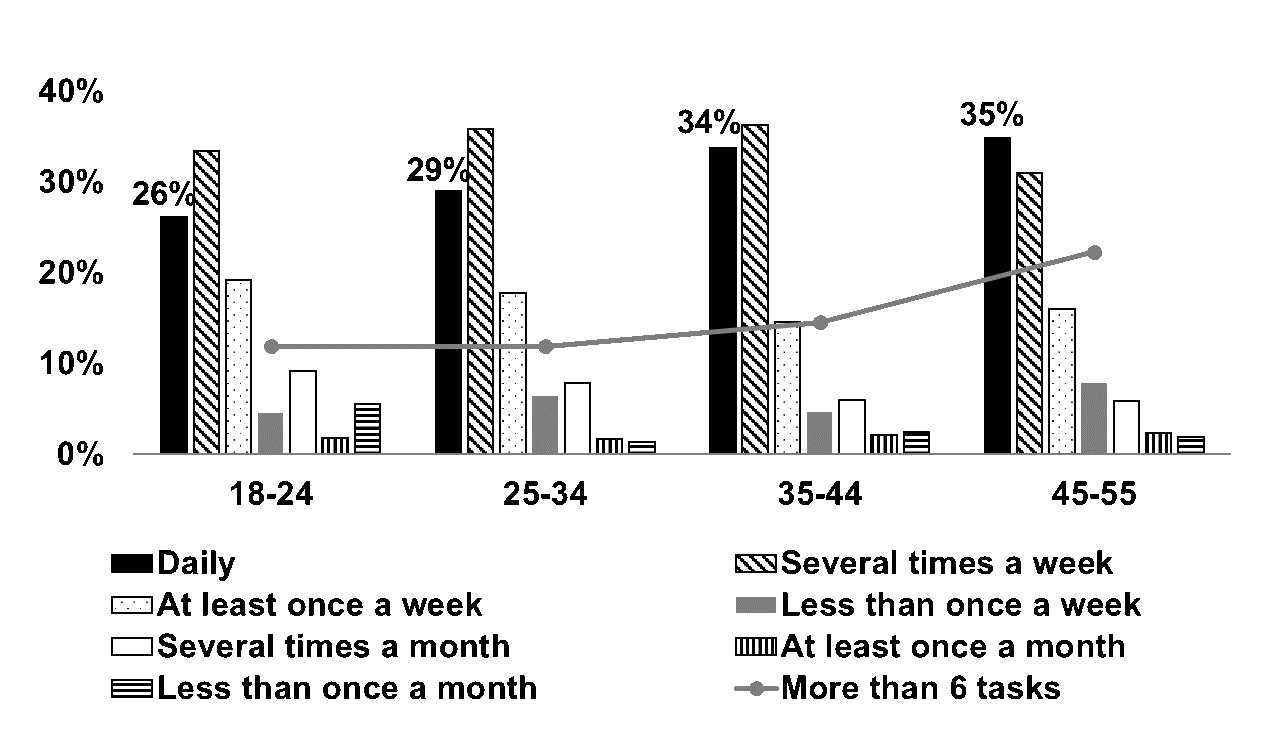 Usage frequency for the four age ranges, and percentage of the sample that uses VAVA for more than six tasks.
Telefónica's commitment to a globally sustainable digitalisation
The data leads to new experiences and services, and even the transformation of whole sectors. Both Big Data and Artificial Intelligence (AI) are helping people, teams, and organisations to make more objective decisions based on large amounts of data and complex algorithms. In short, they can enrich people's lives, benefit businesses, and contribute to the progress of society as a whole. In this sense, Telefónica dedicates the third chapter of its Digital Manifesto to presenting our vision for generating confidence, transparency, security, and the power to choose in terms of the use of data, with the goal of users being able to take control of their digital lives.
For more information: