Go back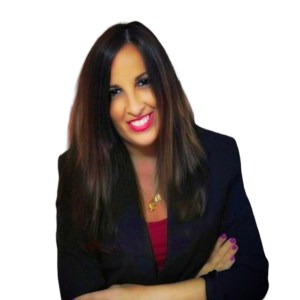 Bluevia Fibra, S.L.
My name is Lourdes Lázaro Morales, I am from Madrid and I am currently working in the offices of Distrito Telefónica, in Bluevia Fibra, S.L.
I am 45 years old and among the great projects of my life are, having been a mother of 2 wonderful girls and having the opportunity to develop my professional career in Telefónica for 23 years.
I consider myself a person who is approachable, organised, committed, friendly, family-oriented and very respectful of everyone around me. I love to enjoy my free time with my family, with friends, playing sports, going to the cinema, enjoying nature, reading, etc. I also enjoy taking on new challenges, meeting people and participating in the great projects that come up.
I always dreamed of becoming a flight attendant and I loved the idea of spending my life flying with Iberia airlines, Air Europa, getting to know every corner of the world, discovering new cultures and enjoying all the experiences. Maybe my plans changed completely, but I can't complain at all about the experience of working in a company like Telefónica.
Once I had finished my higher education, my instinct told me to take the Master's Degree in International Senior Management Secretarial Studies, Executive Assistants, which I completed with different modules and courses that gradually defined my interest in the profession I currently hold as an executive secretary at Telefónica.
Working in this company has allowed me to grow professionally and personally, getting to know different business areas and a multitude of colleagues who have helped me in this great progress of growth. Opportunities exist every day at Telefónica, but what is really interesting is knowing when and where you can take advantage of them.
One of my greatest advantages has perhaps been my eagerness to keep learning every day, to discover new opportunities and to have no barriers or fears in trying new experiences.
---
Communication
Contact our communication department or requests additional material.