Telefónica Public Policy & Telefónica España Regulatory teams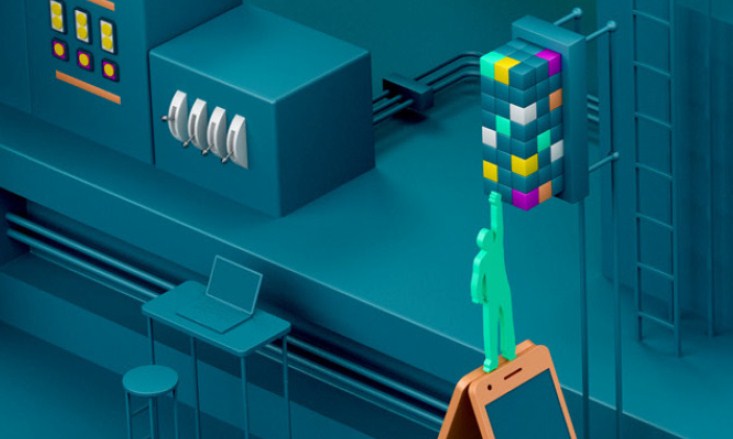 Telefónica's new assessment of global prosperity looks to reframe the way digital development is measured across the world
In 2016, the number of people connected to the internet is expected to exceed 3 billion. As the opportunities surrounding the digital world grow, the term "digital economy" has become ubiquitous; a catch-all to discuss many aspects of digital life, from the rise of mobile commerce to the prosperity of a particular region.
While such free usage of this open-ended term can be useful in framing discussions around the rise of technology, it makes the true nature of the global digital economy difficult to pinpoint and assess.
Attempts to measure the global digital economy are often too reliant on singular factors such as infrastructure, tech adoption or connectivity – topics heralded at the annual global Mobile World Congress in Barcelona. Equally tempting is to value the digital economy in financial terms, to look purely at the growth of digital businesses and the profits they generate. Although such a focus can provide an interesting snapshot, it shouldn't be mistaken for a comprehensive overview of a nation's digital health.
So what factors are truly essential in defining digital economy? There are myriad possibilities and opportunities offered by digital technologies the world over, yet different regions and countries are equipping themselves and adapting to the rapid changes in such different ways. This too can pose difficulties in defining a set of rules.
In order to answer some of these questions, Telefónica has teamed up with leading academics to create the Telefónica Index on Digital Life (TIDL), an attempt to measure the balance of the digital society in 34 countries.
Ahead of the launch of this ambitious project, Ronan Dunne, chief executive officer of Telefónica UK says: "The way the world currently holistically measures digital prosperity is crude and two-dimensional. The digital economy seems to be judged on simply the level of access, rather than taking into account the balance of digital socio-economic factors."
Three of these socio-economic factors, alongside around 100 key performance indicators, will sit at the core of the study, and ensure that TIDL provides a comprehensive overview.
The factors are:
Openness
Digital public services are becoming an essential part of everyday life, from paying bills and navigating government services to the provision of IT in schools. When studied hand in hand with confidence and entrepreneurship levels, a study of openness can highlight how well countries and regions, both in terms of citizens and institutions are adapting to, and innovating around, digital possibilities.
TIDL's openness study also accounts for the level of competition between internet service providers, mobile operators, and the freedom that those providers allow their customers.
Confidence
Confidence is an important marker of a region's digital health. A nuanced area, a nation's digital confidence takes many forms, with attitudes towards issues such as online privacy and the threat of malware helping define digital prosperity.
In the light of recent high profile hacking scandals and data leaks, privacy and security are at the forefront of many people's minds – and how perceptions of such issues manifest themselves is central to any narrative around digital life.
Entrepreneurship
Business and digital are so intertwined these days that some claim that the two terms are no longer divisible. As all our lives are increasingly digitised, enterprise must continue to adapt to make the most of new technologies in order to stay relevant. New products and services emerge, with Airbnb and Uber providing examples of digital disruption.
Entrepreneurship is another essential aspect in defining the digital economy. London's Tech City and, of course, Silicon Valley hog the headlines in terms of tech startups and venture capital investment, but finance and innovation are hot topics across the globe, and initial results from the report have shown just how important these areas are for a healthy digital outlook.
As Dunne points out: "It is the combination and balance of these factors that will ensure we are maximising the opportunity presented by digital technology".
Using these factors, TIDL looks to cut through the debate surrounding what constitutes the digital economy and, in the process, reframe the way digital development is measured across the world. The hope is that it will enable key stakeholders, such as local and regional governments, educators and policy makers, to understand the dynamics of digital life in a more actionable and, ultimately, impactful way.