Chema Alonso
Chief Data Officer, Telefonica.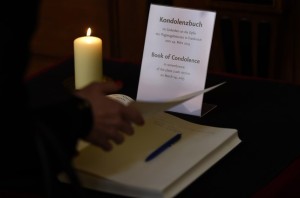 Everyone at Telefónica is deeply shocked by the terrible accident suffered by Germanwings Flight 4U 9525 over the French Alps.
Although no words can really help to ease the loss, we all want to convey a message of condolences to the families, friends and colleagues of the victims of this horrible event. As a company with market leaders in both Spain and Germany, we also feel deeply touched with all companies that have suffered a loss of their colleagues.
We will remember all victims and want to give our support and courage to their families and friends.