Telefónica Public Policy & Telefónica España Regulatory teams
Innovations in Leadership – AS/COA Women's Hemispheric Network Conference
The 5th Annual AS/COA Women's Hemispheric Network Conference took place a couple of weeks ago (October 13th) in New York City. This year's conference, "Innovations in Leadership," brought together professional women and men from a variety of sectors to discuss gender parity in the workplace and best practices in developing female talent. Trinidad Jiménez attended on behalf of Telefónica.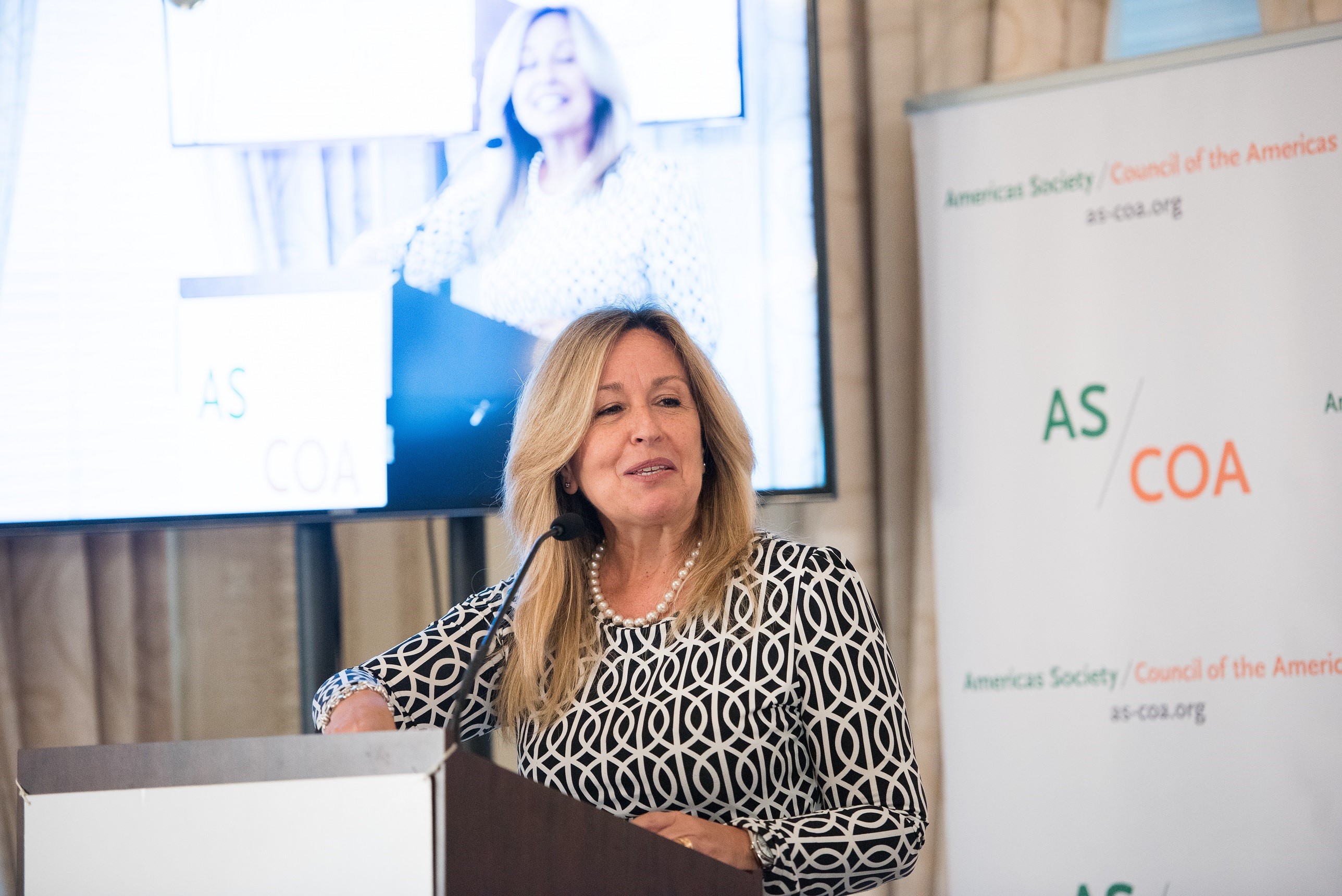 Spain's former minister of foreign affairs and head of Telefonica's public affairs global strategy shared her story, as well as data about how women and men are sharing decision-making spaces today. During the fifth Women's Hemispheric Network Conference in New York, she said that women who want a decision-making role in politics cannot wait to be chosen, they "must take it." During her speech Trinidad encourage all members of society to transform this world in which women are still at a different level than men.
After her talk she was interviewed by the AS/COA team. In this interview on the sidelines of the conference, she spoke about steps governments and the private sector can take to close the gender gap, from instituting gender quotas to promoting networking. She has a piece of advice for young professionals launching their careers: "Men sell themselves very well and we have to do the same."
Having women in leadership positions within companies "is very good for the economy of the country but also for the productivity of the company," said Trinidad at the conference.