"To understand our future, we need to understand better the Millennial generation". That's the view of Alec Ross, senior fellow, Columbia University, and former senior innovation advisor for Hillary Clinton.
Over 150 people attended the global launch event of our Global Millennial Survey 2014, in São Paulo, Brazil, which took place at Transamérica Expo Center, before the opening of Futurecom – the most important telecommunications event in Brazil.
Alec shared the stage with Carlos López Blanco, Global Head, Public and Regulatory Affairs at Telefónica; Gabriella Bighetti, president at Telefónica Foundation Brazil; Carla Mayumi, researcher on youth issues and Chief Innovation Officer at Box1824. Frédéric Michel, Global Director of Public Engagement at Telefónica, was the master of ceremonies of the event.
Watch the whole event, including panel debate, below:
The survey by Telefónica of more than 6,700 Millennials across Latin America, the United States and Western Europe found that today's 18-30 year-olds – the Millennial generation – are largely satisfied with their lives and decidedly optimistic about their prospects for the future. Nowhere is that optimism more evident than in Latin America.
The survey, which follows on from Telefónica's inaugural Global Millennial Survey in 2013, the largest and most comprehensive of its kind, indicates that Millennials, especially in Latin America, have exceptionally high hopes for their own future and their country's future.
And here's an overview of the whole day (in Portugese and English, with subtitles)
To get the latest 2014 findings, click here.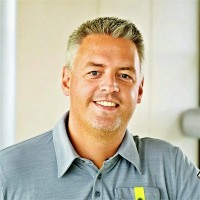 Paul Fabretti, Digital and Social Media Lead, Telefónica
This article has originally been published on the Telefónica Global Millennial Survey.