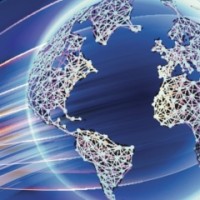 Here are the main reports published in March 2015 with a strong focus this month on how to obtain social and economic growth by fostering the digital and technological environment and transformation. There are also other reports centered on the Internet Governance debate, apart from other issues such as privacy, cybersecurity, e-education and smart cities. Enjoy the reading!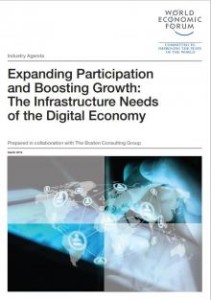 1. Expanding Participation and Boosting Growth: The Infrastructure Needs of the Digital Economy, WEF,  March 2015.
This is an interesting and concise report showing the barriers and limits that need to be overcome to maintain, improve and deploy access to digital networks. It is based on several industry experts' opinion and it also highlights some potential policies to be implemented and recommendations to eliminate these barriers. This report includes interesting data and amazing benchmarks but also useful recommendations.
2. Top 10 Emerging Technologies of 2015, WEF, March 2015.
This is a WEF report on key emerging technologies that could change our World in the future, improving our social and economic welfare worldwide, through innovative and imaginative solutions. These top 10 technologies go from the fuel cell vehicles, the next-gen robotics, emergent artificial intelligence, drones, neuromorphic technology to digital genome, amongst others. A good trip to the future but beginning already today!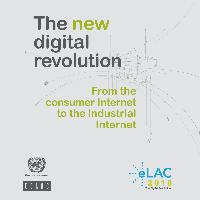 3. Digital Transformation of European Industry and Enterprises, European Commission, March 2015.
This is the first report from the Strategic Policy Forum on Digital Entrepreneurship, a think tank set up by the European Commission, gathering leaders from business, academia, international organizations and politics.
The report showcases new business opportunities powered by advanced digital technologies. It also identifies the key challenges for Europe and proposes thirteen recommendations for political and business leaders to help Europe promote jobs and growth. There is a nice infography on the main recommendations delivered.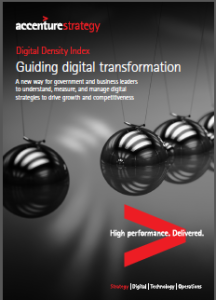 4. Digital Density Index, Guiding Digital Transformation, Accenture, March 2015.
This is a new research from Accenture linking the adoption and the use of digital technologies with quantifiable improvements in productivity, in order to improve competitiveness and economic growth. It clearly shows that digitalization could highly improve growth and national competitiveness.The report is based on a specific index that could be useful for decision makers to measure and track the "digital density" of economies and industries. Decision makers can also determine how shifting or emphasizing different indicators can boost economic performance. It is a good guide for policy makers but also for decision makers in the business area.
5.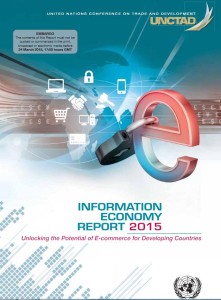 Information Economy Report 2015, UNCTAD, March 2015.
The UNCTAD, the UN body responsible for dealing with development issues, particularly international trade, has released the new Information Economy Report, in which it examines electronic commerce, showing that information and communications technologies could be key to foster economic growth and sustainable development.The report also highlights opportunities and challenges faced by enterprises in developing countries that wish to access and use e-commerce. It describes the latest market trends, benchmarks country performances with the UNCTAD E-commerce index, and reviews examples of e-commerce in rural areas and low-income countries, without forgetting the most important legal issues. This paper finally offers some policy recommendations in this area.
INTERNET GOVERNANCE
6. The State of Internet, Akamai, March 2015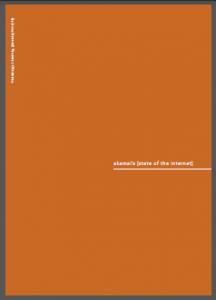 A new report from Akamai, the global leader in CDN services, on the State of Internet for the fourth quarter 2014. As usual, it provides updated information and data on key Internet statistics such as connection speeds and broadband adoption across fixed and mobile networks, overall attack traffic, global 4K readiness, and IPv4 exhaustion and IPv6 implementation.
7. On the nature of Internet, GCIG, March 2015.
This is an explanatory paper that explains three aspects of the nature of the Internet (Internet's technology, successful Internet elements and issues under pressure currently). It also raises the question of how to regulate this evolving ecosystem through the main issues under debate nowadays.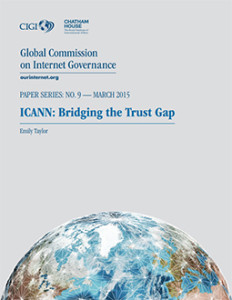 8. A primer on Globally Harmonizing Internet Jurisdiction and Regulations, CGIC, March 2015
Facing the globalization of the internet, a harmonized Internet Jurisdiction and regulation seem to be necessary. This is the issue analyzed by this paper of the Global Commission on Internet Governance, to avoid a legal division of the Internet. The paper recognizes that this is a difficult task but the absence of action will also be negative for the future of Internet and for the global growth worldwide.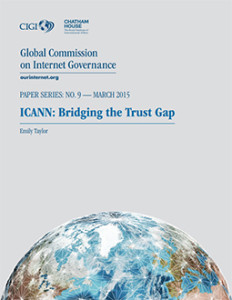 9. ICANN: Bridging the Trust Gap, March 2015.
This paper focusses on the technical bodies dealing with Internet Governance, such as IANA and ICANN and their governance implications. It also explores the links of these bodies with US Government and the current transition model existing nowadays.
AUDIOVISUAL POLICY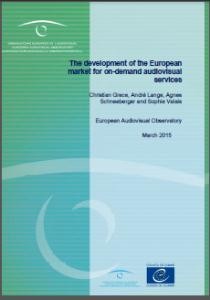 10. The development of the European market for on-demand audiovisual services, European Audiovisual Observatory, March 2015.
This is a synthetic report on the development of the on-demand audiovisual services in Europe, based on 5 big issues such as online advs, the EU VOD services in Europe, the EU works in VOD services in Europe, the role of providers of VOD services and the measurement of audiovisual audience.
PRIVACY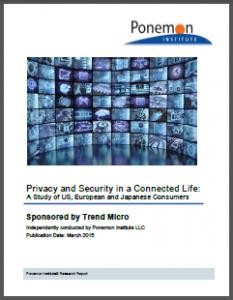 11. Privacy and Security in a Connected Life: A Study of US, European and Japanese Consumers, Trend Micro, March 2015.
This is a study focused on consumer perspectives on the use of personal data, especially for Internet of Things, and this affects their privacy and security. This study was conducted in different geographic areas such as Japan, USA, Europe with almost 2.000 consumers. The perspective from the different countries are interesting.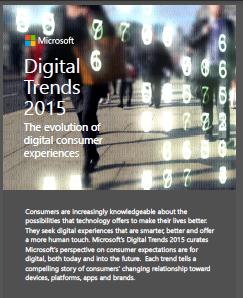 12. Digital Trends 2015. The evolution of digital consumer experiences, Microsoft, March 2015.
This is a Microsoft report based on a survey of 13.000 people in 13 different countries, on the perspectives from consumers towards the use of personal data, through different connected devices to Internet. The outcomes seem to show that consumers are more prepared to share these data as long as he has the control of his digital data.
 CYBERSECURITY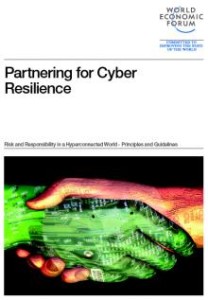 13. Partnering for Cyber Resilience: Principles and Guidelines, WEF, March 2015.
A WEF report on the potential risks of a global and networked economy and the need to protect it for the benefit of a sustainable growth. It bets for a coordinated approach and presents some main principles and guidelines for those who wish to work together in this area, proposing a model of agreement.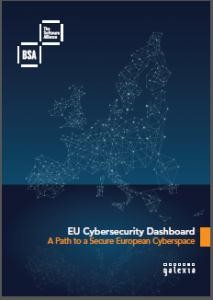 14. EU Cybersecurity Dashboard, A Path to a Secure European Cyberspace, BSA, March 2015.
A complete report on cyber resilience and on a global overview of the state of the current cybersecurity frameworks. It analyzes five different areas of each EU Member State´s cybersecurity policy, such as the legal basis, the operational capabilities, the public-private partnerships, the sector specific cybersecurity plans and finally education issues. The objective is to offer to EU national governments tools to measure their policies on cybersecurity based on the metrics provided by this dashboard.
SMART CITIES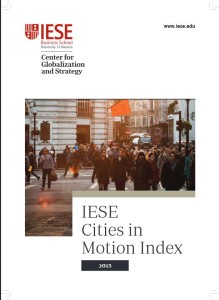 15. IESE Cities in Motion Index, CGS IESE, March 2015.
A complete study analyzing more than 148 cities in 57 countries through 66 indicators gathered in 10 different categories. Some of these categories are Technology, Environment, Public Management, Governance or Urban Planning.
The survey is developed by the Center for Globalization and Strategy (CGS) under the direction of professors Pascual Berrone and Joan Enric Ricart from the IESE, the famous Spanish Business School.
According to the ranking, the global top ten is headed by London, followed by New York, Seoul, Paris, Amsterdam, Vienna, Tokyo, Geneva, Singapore and Munich.
DIGITAL SKILLS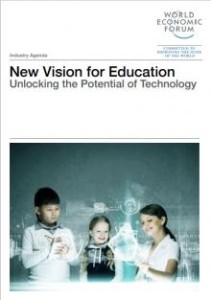 16. New Vision for Education: Unlocking the Potential of Technology, WEF, March 2015.
The New Vision for Education project examines the question of skills gaps and explores ways to address these gaps through technology. The main conclusions are that it is urgent to act in this area to include the16 most critical 21st-century skills in the young education system to better prepare young people to new job market and that action needs to be taken to avoid the gap between the developed and developing world. Technology and a multistakeholder approach is the best way to affront the challenges of the future of education.