Go back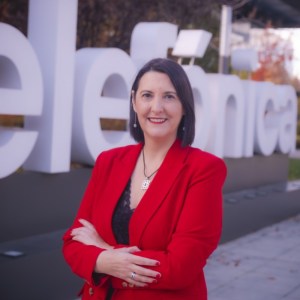 Director of the Artificial Intelligence & Big Data business unit at Telefonica Tech
Degree in Economics and Business Administration from the University of Deusto and MBA from the MIT Sloan School of Management. Married and mother of two sons, Mikel and Daniel, aged 19 and 17 respectively.
I joined Telefonica in Miami in 2000, a special year at the turn of the millennium and in the midst of the dotcom bubble boom. At that time I never imagined that I would stay more than 20 years in the same company.
At Telefónica I have developed professionally and personally. It has allowed me to live in 3 different countries (USA, Spain and Brazil), to get to know Latin America in depth and to acquire a transversal vision of the business, having worked in the Corporate, SME and Residential segments.
Also, in the last ten years, I have witnessed from a privileged position the transformative potential of digital technologies for companies: Big Data, Artificial Intelligence, IoT and Blockchain.
---
Related Content
Communication
Contact our communication department or requests additional material.