Telefonica does not have direct business relationships with smelters or refiners (SORs), but we actively work to include the sustainability criteria in the whole value chain.
1. – We have included in the General Conditions for the Supply of Goods to Telefónica S.A. and Corporations from its Group, Procurement Policy (MCT. NI.003), 8.1 Edition, March 2014, a requirement for the submission of offers:
The express warranty that to the best of their knowledge following due and careful analysis, the products offered do not contain any of the so called "Conflict Minerals".
"Conflict Minerals" are considered as any those meet the following two conditions:
That such minerals are any of the following: Cassiterite, Columbite-Tantalite, Gold; and Wolframite, and
That these minerals were extracted from the Democratic Republic of Congo, Angola, Burundi, Central African Republic, Republic of Congo, South Sudan, Tanzania, Uganda, Zambia or any other Country considered as conflict area in the future
THE SUPPLIER must have a clear policy on Conflict Minerals that promotes the adoption and use of OECD Guidelines for Multinational Enterprises and the United Nations Guiding Principles on Business and Human Rights for internal use and within their extended supply chain. To support their policy THE SUPPLIER must have a management system. This requirement is mandatory and there is no chance to agree otherwise in the specific conditions or any related documents.
2. – We are checking our level supplier compliance through external assessments.
The main tools for achieve this goal are:
360 degree assessments of our risk suppliers, thanks to a signed agreement with EcoVadis in May 2013.
Audits to our main risk suppliers, where the risks associated to minerals have a specific monitoring.
3. – We follow the OECD guidelines set forth in its "Due Diligence Guidance for Responsible Supply Chains of Minerals from Conflict-Affected and High-Risk Areas" report and encourage its implementation among our suppliers who work with these minerals. We expect our suppliers to set up an appropriate management system addressing the issue, to conduct a risk identification and assessment of their own supply chain, to define a risk management plan wherever appropriate, to conduct an independent third-party audit as necessary, and report on progresses to proactively mitigate risks of human rights abuses.
4. – Since its formation in November 2011, Telefónica has formed part of the Public-Private Alliance for Responsible Minerals Trade -a joint effort of the U.S. Department of State, the U.S. Agency for International Development, non-governmental organizations, companies, and industry organizations- to take on the challenge of addressing conflict minerals concerns while delivering solutions that benefit those involved in responsible minerals trade in DRC and the Great Lakes Region. In this way, previous initiatives in which we were previously involved are integrated, for example the iTSCi (www.itri.co.uk) project. For more information on the PPA visit http://www.resolv.org/site-ppa/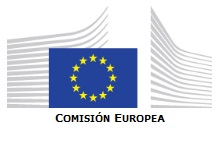 Regulation of the European Parliament on minerals
The proposal for a Regulation of the European Parliament on minerals from conflict-affected areas establishes a voluntary process by means of which EU importers of tin, tantalum, tungsten and gold will be able to self-certify that they do not contribute to the funding of armed conflicts.