Telefónica Public Policy & Telefónica España Regulatory teams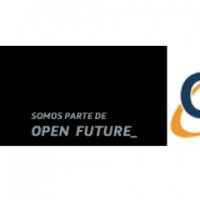 Telefónica has launched a dedicated website to promote machine to machine systems. Machine to machine – often known as M2M – offers connectivity and solutions that enable devices to communicate over wireless or fixed telecommunication networks, for better maintenance, alerts and management of machines, meters or sensors and much more.
There are estimated to be 1 Billion connected machines or M2M solutions around the World. Example of uses range from connected vans, smart meters, home monitors, Public security and CCTV, traffic lights, digital signs or even vending machines which can communicate when they are close to running out of stock.
But this is just the start. M2M has the potential to transform every part of society, making companies in every sector more productive, and helping to address major public policy challenges such as climate change or managing healthcare for ageing populations.
The number of M2M devices is expected to rise to 10 Billion worldwide by 2020, creating the backbone of the digital economy: smart homes, connected cars, smart cities, and connected healthcare.
Telefónica is part of these projects and is continuously involved in improving digital society.
If you wish to know more, you can have a look at this video. But also follow our new M2M website here.
Welcome to the M2M World of Telefónica!
Steve Bartholomew, Director of Public Affairs, Telefónica Digital.