Chema Alonso
Chief Data Officer, Telefonica.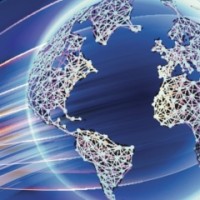 The opportunities of digital are now clear in our everyday lives and many benefit from a world where the web and technology are omnipresent. However, as Europe's digital landscape continues to evolve, there are still those who do not have access to the web and millions more that lack the skills necessary to shape it.
The Internet itself is a democratic platform, wonderfully inclusive and open to all but if access and digital illiteracy remain a problem, the true potential of the web will never be realised. And it isn't just the individual who will suffer from this lack of digital exposure. Europe as a continent needs skilled ICT workers if it wishes to remain a competitive hub for global innovation. It also needs digitally-powered entrepreneurs to aid it in this endeavour. That can only be achieved if digital infrastructure is present in communities across the continent
Think Big believe in equipping a new generation with the skills and confidence to be more in our digital world but we too acknowledge that access to the web and outdated digital curriculum are challenges Europe has yet to overcome. As a result, we're providing more insights into opportunities to improve, integrate and accelerate digital innovation, in support of the European Commission's repeated calls to action, enabling "generation Z" to become the "Innovation generation".
We have feet on the ground in Spain, Germany and the United Kingdom giving young people hands-on training and access to the tools essential in their digital and technical skills development, while inspiring them to become makers of technology rather than only consumers of it.
We also run shared learning opportunities across Europe to stimulate teachers in using innovative approaches that bring young people closer to technology. This happens not with one kind of skill but with multiple skills related to technology and design. To further our efforts, on Thursday 27th March at the International School of Brussels (ISB), we are delivering a day of digital making with over 100 international students so they too can unlock the magic of technology for themselves.
#ThinkBigBrussels will be an inspirational and challenging session designed to test and strengthen Think Big's new digital vision. Working alongside Mozilla and Technology Will Save Us, we will get young people's digital hands dirty through electronics, design and programming as we continue on our mission to help anyone become a maker of technology.
Technology Will Save Us, provide DIY kits and resources to make cool gadgets allowing young people to learn basic skills around technology, whilst making fun and useful products in their everyday lives. All of their kits are vehicles for education that encourage people to Make, Play, Learn and Invent with technology. They believe the foundations of any maker are rooted in an ability to be resourceful, finding real needs to solve and having some basic technological knowledge.
Our long-time partners Mozilla promote openness, innovation and participation on the internet. Best known for their Firefox browser, Mozilla recently launched a new 25dollar smart phone; a clear milestone in their on-going mission to open the web up to everyone. They also run Mozilla Webmaker, which is giving people the tools and skills they need to move from using the web to actively making the web.
Together with policy makers, teachers, Telefonica stakeholders and influencers from elsewhere in the digital community, we plan to run a session that can offer more opportunities for schools to become innovative in using digital technologies and want to encourage recognition and endorsement of skills acquired through digital learning.
Our ultimate hope is to help innovative education and entrepreneurial spirit for the future generations in Europe. This focus on digital making, in an international setting, will also help establish Think Big as a truly digital-focused pan-European educational programme, working with over 150 partners to get young people utilising their digital skill-sets in gaining meaningful employment opportunities.
Follow us tomorrow through #ThinkBigBrussels
This post has originally been published at the Think Big Community Hub.
Danny Bartlett, Senior Communications and Digital Media Manager, Think Big Europe