Telefónica Public Policy & Telefónica España Regulatory teams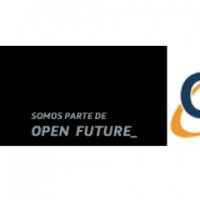 After having announced the launching of "Telefónica Think Big", Telefónica continues its bet on the future bringing now the Wayra initiative to Europe.
Telefónica will be inaugurating in London the Wayra program, the catalyst for technology projects that the company unveiled about a year ago and which is already successfully operating in Spain (Madrid and Barcelona), Colombia, Mexico, Argentina, Venezuela, Chile, Peru and Brazil.
The call for proposals in the United Kingdom is already open and candidates are able to submit their projects here until 22nd April 2012. The WayraWeek will subsequently take place in May, during which 10 projects will be selected.
These projects will then be given logistical, legal and financial support within the Wayra Academy, which Telefónica will be opening in the City. In the eight countries where the Wayra program operates, Telefónica has selected 90 start-ups from the more than 6,000 applications that it has received so far. With the idea of becoming the catalyst for the world's largest projects, this initiative will continue to expand throughout Europe and will also be arriving in Ireland, Germany, and the Czech Republic by the end of this year.
Watch the UK visit to Wayra Madrid:
In addition, the Company is also going to promote the first pan-European Campus Party. For this purpose, it has reached an agreement with Futura Networks. Berlin is the city that has been selected to host this Campus Party, which will be the largest to date. Over 10,000 young Europeans in the field of technology are expected to attend this event. This major Internet technology festival will be held at the historic former Berlin Tempelhof Airport from the 21st until the 26th of August 2012.
These initiatives illustrate the commitment of Telefónica to youth entrepreneurship, technology and innovation, which are key factors in overcoming the entrepreneurial deficit and boosting economic and social growth worldwide.