Telefónica Public Policy & Telefónica España Regulatory teams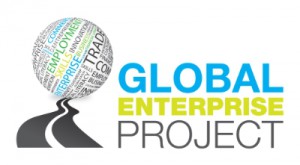 Current debates in Europe are focusing on how to achieve growth. Experts have concluded that the only way to achieve it is to remain competitive.
But how does Europe remain competitive in a constantly evolving world? Experts agree that innovation is the solution.
We can see that in the USA, for example, new immigrants are using old money to innovate in a flat world. Venture capitalists are founding start ups, inspired by immigrants, where the principals are rarely in the same office and that take advantage of all the tools of the flat world (teleconferencing, email, the internet and faxes) to access the best expertise and low cost. High quality manufacturing anywhere is the latest in venture investing. Instead of cloud computing, this is cloud manufacturing.
Get used to the idea that what you know has a shorter and shorter lifespan. You need to be learning continuously and spending a percentage of your time learning about fields adjacent to yours. It is a bit like the ecology of a rainforest: you do not want to be the animal which is fantastically well adapted to a single tree that will die if that tree is cut down.
So, what do we need to compete in better terms?
Leading companies should tackle complex and contentious issues through the European education system – among secondary school students aged 15/18 years old.
What is the benefit for the students? How globalisation affects them? And how could we increase their employability
First of all, we must raise awareness among young people about the challenges and opportunities of global competition and help them to understand what competitiveness is.
Secondly, we need to foster soft skills as well as hard skills. In particular, the value of discipline, attention to detail and quality and drive to completion should be encouraged.
Thirdly, we must develop students' business and enterprise capability.
Fourthly, we need to explore the issues that businesses face in a global world that includes fast changing workplaces and careers.
And last but not least, we must have an entrepreneurial spirit (as a shift in attitude).
What is the benefit for European companies?
Prepare and encourage future European workforce to take an entrepreneurial attitude towards their employability.
What is Telefónica doing in this area?
Conscious of how important it is for today's youth to receive training in entrepreneurships and global thinking, Telefonica's employees are participating as volunteers in the Global Enterprise Project launched by Junior Achievement, the Europe's largest provider of entrepreneurship education programmes.
What is the Global Entreprise Project?
The Global Enterprise Project is a pan-European initiative gathering the European Round Table of Industrialists, Junior Achievement-Young enterprise Europe and European Schoolnet as partners to promote amongst young people a better knowledge and understanding on globalisation and entrepreneurship and what they need to succeed in the global economy. With support from their teachers, they will experience learning-by-doing approaches and work with professionals from a diverse range of industries and backgrounds.
How the initiative works?
During the three-year initiative, 40,000 young people between the ages of 15 and 18 will have the opportunity to create and manage a real enterprise with the support and guidance of company employees volunteers in Spain, Italy, The Netherlands, France and Slovakia.
These projects include case studies delivered by Telefonica volunteers in schools, coaching of students groups creating mini-companies integrated in the course work, and a Global Enterprise Camp in some of the countries (France and Spain).
The objective of this project is for students to learn to combine hard and soft skills, see and manage opportunities and risk, create value through business and, in general, take responsibility of their own life and career.
This initiative is just one of the many projects Telefonica employees participate in through the Telefonica corporate volunteering programme which is managed by the Telefonica Foundation and implemented in all countries where Telefonica has operations.
From Telefónica, we consider essential as a relevant corporation, to be fully involved with future generations from a pragmatic and useful perspective, in order to be able to build a better society for tomorrow.