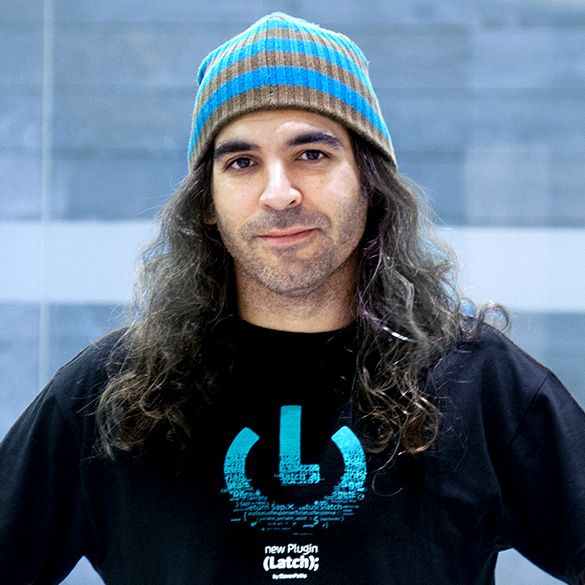 There have been great announcements for Telefonica regarding cybersecurity in these days. In that the possibility of providing a safer digital world to its customers is one of the main concerns that motivate the daily work of the company and of all its working team.
While just a few days ago we got to know that Wayra United Kingdom had signed an agreement with the British government to develop cybersecurity cutting-edge technology, this week, Chema Alonso, Telefonica's Chief Data Officer and Chairman in Eleven Paths, has presented the IV Security Innovation Day.
Wayra, Telefonica Open Future's accelerator, has been selected by the British Government Communications Headquarters (GCHQ) to host and mature those startups that will produce and develop the next cybersecurity systems generation in this country.
This alliance has been the first step before starting the development of two cutting-edge accelerating centres as part of the British government's national cybersecurity programme; the first one will be open in the Cheltenham Innovation Centre before the current year ends, whilst the second one will be open in London throughout 2017.
Companies chosen for the programme will count on a series of benefits amongst which are included: 5,000 pound grant from Wayra UK, stay in an innovative working place, connectivity services, training on the government purchasing processes, mentoring by the GCHQ and Telefonica Group (O2 and Eleven Paths) experts, as well as the opportunity to present the resulting projects to different departments from the UK's Executive.
The tender will be open for startups that are located in the United Kingdom until the next October 17, and the accelerating process will start on January 2017.
Telefonica has always kept the need of a public-private cooperation for the importance that this accumulated experience in this type of risks management offers, and undoubtedly, this alliance between Wayra UK and the British government will give highly beneficial results for both sectors.
For their part, Telefonica's cybersecurity unit, Eleven Paths, has presented its cybersecurity strategy in a national and international reference event for the industry, the Security Innovation Day, whose fourth edition has been celebrated on the 6th October in Telefonica District.
Security professionals, innovative products and services and the main producers, companies and organizations from the sector have gathered in a workshop in which it has been noted that to count on the best security team, in a company with unbeatable infrastructures, an alliance with the most advanced technologies and processes of a sector that is in permanent and vertiginous evolution, is a must.
Eleven Paths has announced important alliances and collaborations with the main partners from the technology sector, such as Symantec + Blue Coat, Fortinet, F5 Networks, Spamina, Apple, Logtrust, with the goal of offering companies and individuals the most innovative solutions in an environment in which cyber threats increase exponentially.
The company led by Chema Alonso has taken advantage of the workshop to share with the assistants (also via streaming) a technology of its own, with "Path6" as its coded name, developed to detect and analyse weaknesses at large scale in a continuous way in mobile apps (even those whose existence is unknown), as well as the catalogue of new security solutions to fight cybercrime.
Four years ago Telefonica identified cybersecurity as a strategic and innovative issue, over which important efforts should be concentrated during the needed digital transformation that is accompanied by the online society in a world where changes come in an accelerated way.
This is why Telefonica has consolidated itself as a pioneer telco in this important market in which challenges will need notable efforts to avoid data breaches, privacy disruptions and cyberattacks. To make this world a more trustful and safe place.