Helen Parker, Global Public Engagement at Telefónica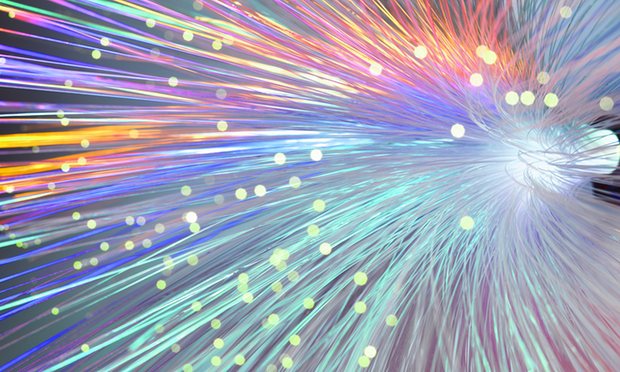 Photo: Important and powerful work is being done by women in the fields of digital and tech. Photograph: Rafe Swan/Cultura RF/Getty Images
Three women, working in different digital fields and with different aims, highlight the important and powerful work being done by women using tech
It's a well discussed point that there aren't enough women working in tech. It would take one million more women in Stem occupations just to reach a critical mass of 30% of the UK Stem workforce. In an industry that is growing over 30% faster than the rest of the economy, this is a cause for concern.
So what is holding so many women back from exploring the possibilities the tech sector has to offer and how can we address this issue? Over the last few months, the team at Telefonica has been speaking to a number of influential female entrepreneurs as part of our Trailblazer series. What became apparent is that, as women, we don't do enough to promote our work and shout about our achievements.
This seeming lack of confidence is something I have seen time and again throughout my own career as a mentor. So, to help rectify this issue in my own, small way, I want to take the time to highlight the achievements of some of the fantastic female entrepreneurs we profiled on our recent Trailblazer series. In a world that is becoming increasingly digital, it seems a misstep for female entrepreneurs not to consider how they can digitise their ideas to help grow them. So, hopefully, hearing these stories will help inspire more women to explore the opportunities of the tech sector.
LUMO
Watch Lucy Bairner of Lumo explain how her stylish cycle safety product works.
Lucy Bairner set up LUMO in 2014 after her partner Doug was knocked off his bike for the second time. The driver of the car who hit Doug apologised saying he hadn't seen him on the road in his dark jacket and jeans.
While a few of us would dwell on this unpleasant experience and then continue on our way, Lucy decided to do something about it. She found that more than 92 percent of fatalities with cyclists happen in low light conditions, yet only 10 percent of cyclists wear high-visibility clothing. It became clear to Lucy that we were sacrificing style for safety.
Hence, LUMO was born. LUMO clothing takes classic British designs like the Harrington or Parka jacket, and subtly integrates cycling functionality. Lucy's team included waterproof LED lights concealed within the jacket, making the cyclist visible to traffic up to 400 meters away.
Haute Elan
Listen to the story of Romanna's luxury modest fashion brand, Haute Elan.
Haute Elan is the brain-child of Romanna Bint-Abubaker, who created the ecommerce platform in order to curate luxury modest fashion. What's inspiring about Romanna is her belief that Haute Elan could fulfil the more ambitious aim of facilitating much-needed inter-faith dialogue using fashion as the common language.
Romanna also used Haute Elan to support her Women's Venture Fund, which invests one pound from every purchase towards interest-free loans for female-led startups. With male entrepreneurs 86 percent more likely to be VC funded than their female counterparts and 59 percent more likely to secure angel investment, the importance of a female-dedicated venture fund cannot be underestimated.
FilmDoo
Watch Weerada discuss her goals for FilmDoo witH Shivvy Jervis.
Weerada Sucharitkul founded video-on-demand streaming service, FilmDoo, because she was frustrated by a lack awareness and access to quality films from around the world.
FilmDoo provides the means for mainstream audiences to discover video content that's relevant, interesting and global. By providing this access to really credible international cinema, FilmDoo hopes to help people overcome any stigma and misunderstanding towards other cultures.
These three women, working in different digital fields and with different aims, highlight the important and powerful work being done by women using tech. It's essential that we continue to support and promote their work – and the work done by other female tech entrepreneurs. As well as this being my personal belief, our upcoming Telefonica Index on Digital Life will show that countries which support entrepreneurship are more economically prosperous and provide better digital lives for their citizens.
By listening to these inspirational stories and promoting their work, hopefully more women will follow in their footsteps.
Helen Parker is head of social innovation at Telefonica. You can follow her on Twitter @helsmbels
This post has originally been published on theguardian site.