Chema Alonso
Chief Data Officer, Telefonica.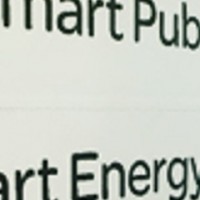 Telefónica, together with leading companies from across the telecommunications industry – Alcatel-Lucent, Deutsche Telekom, Ericsson, Liberty Global, Orange, Telecom Italia, Telenor, TeliaSonera and Vodafone – is launching the Make the Net Work initiative across Europe. We want to actively contribute to an essential debate for the future of social and economic progress in Europe.
What does the Make the Net Work initiative mean? First of all, it shows we are all united in working in partnership with the European Commission, European Parliament, Member States and all stakeholders to Make the Net Work for Europe's digital future and the fulfillment of Europe's promise as a world-class digital economy.
All of us are committed to building a better European space to live in. Collectively, Make the Net Work initiative members design, build and operate the networks that power the Internet, enabling a healthy, thriving European economy, driving growth, innovation, jobs and social inclusion.
And we are going to ensure this continues going forward – we plan to invest €150 billion in capital expenditure in Europe over the next five years and are committed to the open Internet, delivering choice and protecting our customers' privacy and security.
Telefónica, as well as all remaining companies included in the initiative, is committed to Make the Net Work to:
Maintain an open Internet and to treating providers of similar content and services in a non-discriminatory manner, provided that they are legally and fairly offered according to Europe's laws.
Provide a range of services at different levels of quality and price, in order that all sectors of European industry can maximise their commercial opportunities from advanced services, and to provide affordable Internet services for consumers to help eliminate the digital divide.
Protect our customers' privacy and security, providing the best possible safeguard to European citizens and the assets and information of European enterprises.
We are also committed to work with the new European Commission to achieve the challenging objectives set out in the Digital Agenda, which sets the goal of ensuring that by 2020 100% of EU citizens have access to broadband speeds of 30 Mbps and that 50% of EU citizens have access to broadband speeds greater than 100 Mbps. The initiative members also support the progress towards a connected Digital Single Market helping to establish the balanced, forward-looking policies and regulations that will enable this.
To find out more, visit www.MaketheNetWork.eu or follow us on Twitter @MTNWEurope.