Chema Alonso
Chief Data Officer, Telefonica.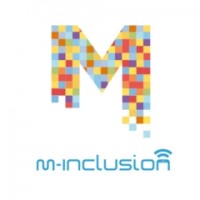 The M-Inclusion project, led by Telefónica, has launched the second edition of Apps4change, a contest that will award a trip to the 2014 Brazil Campus Party to the developer of a technology solution that makes life easier for people at risk of exclusion, within the following groups:
◦ Persons with physical disabilities
◦ Patients with chronic illnesses
◦ People with low income
◦ People living in isolated areas
The aim of this initiative is to conceive, design and implement inclusive applications. In order to select the winning solution of Apps4change, the level of innovation and help that this proposal can provide to these groups will be assessed.  The closing date for submissions will be 31st October 2013 and over the next few days, 10 finalist applications will be selected. Moreover, the winner will have the opportunity to present his/her application at the 2014 Campus Party in Sao Paolo (Brazil).
All the proposed applications will form part of the M-Inclusion marketplace, which currently has more than 4,000 applications, classified according to the needs of those groups that the project is targeting.
M-Inclusion is an initiative financed by the European Commission (EC) under the auspices of the Seventh Framework Programme, the main tool in Europe for financing R+D projects. Futura Networks Colombia, Innovation Engineering, Econet, the Nokia Technology Institute of Brazil, the Universidad Peruana Cayetano Heredia in Peru and the Polytechnic University of Valencia in Spain will also participate in the consortium led by Telefónica.
The goal of this project is to create a community of supply and demand for mobile solutions aimed at connecting users at risk of exclusion, with developers and research organizations involved in mobile technologies within the European Union and Latin America.
To participate in App4Change2 you only need to be an adult and submit a project by the 31st of October at this website.
Are you ready for this challenge?
You can read the original article in Spanish at the Sustainability and CR blog of Telefónica.