Telefónica Public Policy & Telefónica España Regulatory teams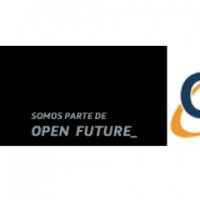 ElcaMedia recently caught up with Alberto Andreu, Head of CSR & Reputation for Telefónica, to find out more about his company's journey…
"So the more transparent you are, and the more trusted you are, the more confident you are –the better risk manager you are. For sure. And this is extremely clear".
– Telefónica was recently ranked by Newsweek as one of the top 15 green companies in the world, with an excellent rating on transparency. What are the key milestones or pillars that a company has to have in place to be able to excel in Sustainability?
– One of the key things to remember about Telefónica is that we began this sustainability journey some 12 years ago. This means we have been thinking, working and taking leadership on these issues for a much longer time than many other players in the market.
What we did at the outset was to identify where the risks which would affect our sustainability and reputation were in the company. This was a very important thing to do. We spent almost a year on this, creating a 'risk map' for the entire company: looking at strategy risk, marketing risk, operational risk, human resource risk and others.
In doing this, we realized that those risks that related to corporate reputation and corporate sustainability seemed to fall between a number of different departments. No single department was taking ownership for this risk; and when risk has no owner, you have a problem. This was a key discovery for us in turning around our thinking on sustainability.
Click here to read the full interview on the Telefónica's Sustainability and CR blog.