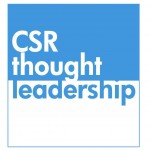 ElcaMedia recently caught up with Alberto Andreu, Head of CSR & Reputation for Telefónica, to find out more about his company's journey…
"So the more transparent you are,
and the more trusted you are,
the more confident you are –
the better risk manager you are.
For sure.
And this is extremely clear".
– Telefónica was recently ranked by Newsweek as one of the top 15 green companies in the world, with an excellent rating on transparency. What are the key milestones or pillars that a company has to have in place to be able to excel in Sustainability?
– One of the key things to remember about Telefónica is that we began this sustainability journey some 12 years ago. This means we have been thinking, working and taking leadership on these issues for a much longer time than many other players in the market.
What we did at the outset was to identify where the risks which would affect our sustainability and reputation were in the company. This was a very important thing to do. We spent almost a year on this, creating a 'risk map' for the entire company: looking at strategy risk, marketing risk, operational risk, human resource risk and others.
In doing this, we realized that those risks that related to corporate reputation and corporate sustainability seemed to fall between a number of different departments. No single department was taking ownership for this risk; and when risk has no owner, you have a problem. This was a key discovery for us in turning around our thinking on sustainability.
The second milestone was defining the company's sustainability goals, and developing a global plan to communicate these internally. We defined our core pillars of sustainability in a report which became an important communication tool to show the comprehensive internal policy, internal procedure and internal auditing of our CSR activity. This was key to help us gain our reputation on transparency.
The third milestone came in 2006 when the Board of Directors created a committee, run by independent board members, to track and follow everything within the company relating to reputation and corporate sustainability.
The fourth milestone was stakeholder engagement. We worked very closely with the CSR committee representatives so that we could continue to understand all the requirements of sustainability in order to further the improvement of our ongoing CSR reporting and policy development.
The fifth milestone came with the international recognition we received for our CSR activity. While we are a Spanish company, we are well aware that we are also a global company with locations across Europe and Latin America. Projects such as The Carbon Disclosure Project and our involvement with the UN Global Compact have been instrumental in our achieving these results.
Finally, in my mind the sixth most significant milestone for Telefónica has been what we are doing in relation to social innovation in business. We started our journey by identifying risk, but now we are trying to create social ecosystems to help the business create more partnerships.
Essentially, understanding a company's corporate culture is key to understanding its behaviour in relation to its sustainability. Basically the more transparent you are, the more trusted you will be. And it's clear that the more sustainable you are, the more you will reduce your risk exposure in the market.
– Telefónica has more than a quarter of a million employees. How is cultural diversity managed and how are you keeping up the relationship with suppliers and customers?
– I like to say that we are a Spanish-born company, but we have an international mindset. We are a company with a huge presence in Latin America, but we are also in the UK, so we incorporate values coming from there as well as from Germany, Ireland or wherever we are based. What we usually say is that we are Brazilian in Brazil, British in the UK, German in Germany, Mexican in Mexico and of course Spanish in Spain. In this way, we like to define ourselves as a 'multi-domestic' company, rather than a 'global' company.
However, speaking 'globally' for a moment, we are trying to define a common policy for Telefónica all over the globe, particularly in terms of ethics code and integrity, supply chain, privacy and data protection, safer internet for children, human rights, electromagnetic fields and energy consumption. In terms of thinking 'locally', every market where Telefónica exists should be able to capture real business opportunities in its own area, especially in digital inclusion topics such as education and financial services, and green ICT including smart cities, etc.
This 'multi-domestic' company culture is quite different from most French national companies, for example, and we are also quite different from Anglo-Saxon multinational companies. I think it is a very good approach to the market, because it allows us to be global while also respecting the local identity of our
company wherever it is based.
– What do you believe are the greatest challenges today for the telecommunications industry as a whole? What do you foresee will be sustainability and environmental challenges in 20 to 50 years' time?
– The huge challenge that we have to face in the telecommunications sector is the digital environment. The digital world is going to change everything about how we operate. It's going to change the way in which our customers relate to the company, and it's going to change the ways in which our customers relate to each other in social networks. It will also change the way that our customers engage with education, their doctor, and even the government!
In the digital environment, all these connections will be made through telecommunications companies, such as ours.
The telecommunications industry is already facing many issues relating to the new dynamics of the digital environment, such as how we deal with privacy, data protection and internet safety for children. These things all bring their own risks for the industry, and will increase in the future.
However, while we should be able to deal with these new risks, we also must also aim to connect the digital space with the local space; that is, connect people not only in the social network but also those in their physical networks – their town, their city and their country.
– How do you see environmental responsibility developing, especially in relation to material management and dealing with products at the end of their life cycle?
– In terms of corporate responsibility, it is very relevant to identify what we call the 'materiality' risk of our business. This takes into account a broad spectrum of global issues that cover the economic, social and environmental dimensions, ranging through everything from supply chains and electromagnetic fields to privacy, diversity and freedom of expression in countries with which we deal.
We analyse this through a 'materiality matrix', which is a tool created by the Global eSustainability Initiative (GeSI) four years ago for measuring the sustainability of a business. We are utilising this matrix in our global network, and through this have come to the understanding that in every country, things are different.
For instance, in Latin America the material recycling of digital devices is not as relevant as it is in Europe. On the contrary, in Latin America elements relating to digital inclusion are more important than in Europe. There is a global 'big picture' but the reality is that when it comes to material management, we need to take into account the perspectives of individual countries.
– What are the rewards for working for a company that is so transparent and open and what do you see as the future global leadership role for the company in sustainability?
– There are a number of different rewards. Firstly, in terms of the company we have found that the more transparent and sustainable we are, the more trustworthy we become to the market. This enables us to do business with confidence, and manage risk better.
Secondly, there is the simple yet powerful realisation that telecommunications will be at the absolute centre of all solutions to the problems that the planet may face in the future. ICT solutions are crucial to for example our education, our health systems and the reduction of energy.
All these things are at the centre of sustainability policy. It's my view that telecommunications will help transform the planet, and I am proud that Telefónica is at the forefront of that.
I have no doubt that as telecommunications continue to become more central to people's lives, Telefónica will be there at the centre. We want to help people to join in and enjoy the social and educational aspects of the new digital environment.
We want to be the platform, the bridge, the hub, the proxy, if you will, between people's lives and the digital environment. And by being at the centre of people's lives, we will then be able to play out our key role of bringing sustainable solutions to the world.
To read the article in full, click Sustainability Leadership interview with Alberto Andreu, Head of CSR & Reputation for Telefonica 2013