Chema Alonso
Chief Data Officer, Telefonica.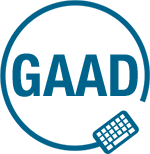 The original goal behind Joe Devon and I co-founding Global Accessibility Awareness Day back in 2012 was a shared desire to dedicate a day to get front-end web developers, especially, to focus attention on gaining the basic skillset necessary on how to make what they were producing, accessible to people with different disabilities. This goal would immediately evolve to a desire to want to raise awareness on digital accessibility and inclusion to the broad community of high-tech professionals who design, develop, sell and/or otherwise play a role in influencing the use of technology. Now in our third year, we are truly amazed at how this international, volunteer, grassroots effort has grown. You can see what I mean by looking at our 2014 events page.
Why should digital accessibility and inclusion matter to the telecom industry? Internally, I would hope that your company would want to attract and retain qualified employees who may happen to have a disability/impairment, in order to reflect the communities you serve. In order for that to happen, the question must be asked and answered as to how accessible today, the systems, tools and applications for employee use are, to people with different disabilities/impairments. These would include things such as job specific applications, as well as company-wide systems, such as your intranet, payroll and benefits systems, etc. Once this is known, the follow-up of course is how committed are you to wanting to make your workplace digitally accessible and inclusive, and how do you plan to accomplish this?
From a revenue generating perspective, I would suspect you would want all consumers, including those with disabilities, to become your customers. Similarly to the employee-side, the question needs to be asked and answered as to how accessible today, the full suite of hardware and software-based products you offer are, to your customers who may happen to have a disability or impairment. This would include handsets, other hardware, in addition to any web or mobile-based customer websites, mobile apps, and other service offerings such as eStatements/eBills, and alike. Does your customer-facing staff know how to address questions that may come up around digital accessibility to your products and services?
I can tell you first-hand as someone who happens to be blind, that nothing was more frustrating than attempting to enroll in online-based services offered by my telecom provider only to discover that the basic online registration process itself (and other online products made available to customers) was not accessible to me as someone who has to use software that reads what is on the screen. Equally frustrating was contacting my telecom's customer service center to ask about the availability of an accessible handset (this was before the emergence of the smartphone) only to be transferred from desk to desk without getting any useful information.
What can you do? On the occasion of Global Accessibility Awareness Day, I invite you to take the first step and visit this page on the GAAD website where you will find ideas on how you can experience digital accessibility issues encountered by people with different disabilities/impairments first-hand. From there, start discussing digital accessibility with your colleagues. Find out what corporate policies, if any exist today that speak to your enterprise's commitment to digital access and inclusion for employees and customers with disabilities. In the absence of such policies, find out why this is the case. Ask product managers if digital accessibility is on their products' roadmaps. Ask your design and development teams if they consider digital accessibility before putting things into production.
There is an abundance of online resources on how to make websites and mobile applications accessible. These include WebAIM for all things web accessibility and the BBC's Mobile Accessibility Guidelines.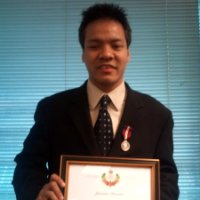 Jennison Asuncion, Bay Area Accessibility and Inclusive Design Meetup