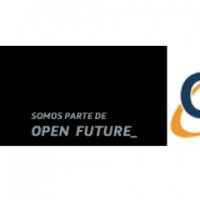 This week end, most relevant economies worldwide have an appointment in Los Cabos, in South California as this year Mexico is holding the G-20 Presidency.
It will be the seventh meeting of the G-20, gathering the Heads of Governments of the major economies, from developed and developing countries and main international economic and financial institutions. If you wish to know which countries will participate, you can find the G-20 members list here. Its main objective: to ensure financial stability worldwide, a big challenge nowadays.
Parallel to this major event, there will be another meeting of most relevant business representatives, the B-20, that will present their recommendations to the G-20 representatives.
As you all know, the B-20, the "Business-20" is an international forum aimed at fostering dialogue between governments and the global business community which gathers CEOs of leading global companies, as well as experts from international organizations and universities, who issue recommendations to enrich the G20 discussion and present the private sector perspective on the current economic and social situation.
This year, the debates and discussions have been around the following issues: Food Security, Green Growth, Employment, Improving Transparency, Trade and Investment, Information and Communication technologies and Innovation, Financing for Growth and Development, and a last new group dealing with Advocacy and Impact, that will monitor progress and impact of the B-20 recommendations in the future.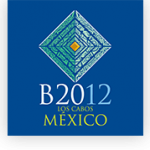 Telefónica has participated in the ICT and Innovation Task Force and will be present in this relevant event. The main priorities of this Task Force have been to recommend widespread access to broadband, as broadband is recognized as key for economic and social development, there where it exists, but also ensure the development of innovative and smart content & applications, to accelerate social inclusion through the use of ICT.
You can have a look at the main priorities and proposals made by the B20 on all the topics discussed during the last months here.
Have a look at the agenda of the B20 event here and you can also follow the main outcomes through the B20 hashtag: #Business20Mx.