Gonzalo López-Barajas/ @Gonzalo_LB
Public Policy Manager, Telefónica.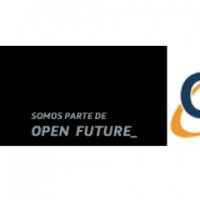 The major European Internet Service and broadband providers have released a Joint Open Internet Statement. They call on EU policymakers to favor a forward-looking policy approach, avoiding overly prescriptive or intrusive rules which would risk degrading today's Internet experience and limit the development potential of the European Digital Economy.
The statement argues that operators have a right to manage traffic in order to assure Internet's quality, reliability and safety. Prohibiting traffic management would be neither technologically efficient nor beneficial for consumers, because it could prevent a good Internet experience. Obviously, some data, for example for video and ehealth, is more sensitive to quality parameters like latency and delay than others, for example email. We will not have smart cities and industry 4.0 without smart, intelligently managed networks and infrastructure.
Additionally, the statement warns about banning positive price differentiation; in other words, it argue that ISPs and operators should have the freedom to give away a specific service for free, without payment, or not count it towards data caps. Making such marketing behavior unlawful would deprive consumers of attractive services that they are happily enjoying today. It may also act as a deterrent to innovation for new services and business models.
The industry also asks policymaker to focus on what Europe needs to become a leading digital economy: On the one hand the removal of existing regulatory barriers to network investment (which would create additional capacity for Internet access) and on the other hand the abolishment of divergent national rules across Europe that prevent the creation of a single mobile market for data.
The signatories of the statement are the European Cable Communications Association –Cable Europe– , European Telecommunications Network Operators' Association –ETNO–, GSMA, and the EU Initiative Make The NetWork.