This New Year has begun with lots of interesting readings, from the reports published around the Davos summit to the 2015 trends and predictions for our sector and many others about IoTs policies, innovation, security & privacy, etc…
Here is a selection of the ICT & Digital Economy reports published in January that might be of your interest…
GLOBAL AGENDA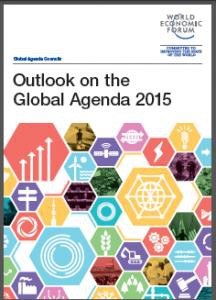 Outlook on the Global Agenda 2015, World Economic Forum, January 2015.
This report is a must reading for those who wish to have a global overview of the world and the most relevant trends for the coming 12 months. From global to regional issues, the report gathers a clear classification of issues and challenges that our society should take into account. Some specific chapters relate to the future and the relevance of new technologies and also on the future of Internet. Worth reading it.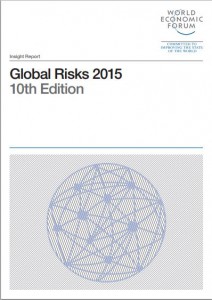 Global Risks 2015, 10th Edition, World Economic Forum, January 2015.
This is the annual edition of the global risks report in which most relevant long-term risks from a global perspective are presented by several experts and global decision-makers.
It marks 28 global risks through 4 categories (economic, environmental, societal, geopolitical and technological), including also 13 trends and some good practices on risk management and risk resilience.
>TRENDS & PREDICTIONS FOR 2015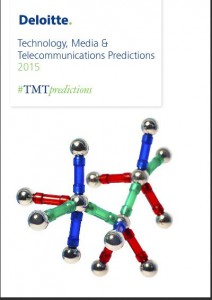 Technology, Media & Telecommunications Predictions, Deloitte, January 2015.
This is the well-known TMT predictions issued by Deloitte as done every year. We could find main trends from the videos expansion to the drones and the 3D printing, but also the relevance of mobile services, broadband speed and smartphones worldwide.
This is a useful analysis for those interested in Technology, Media & Telecomms.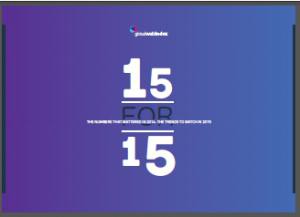 15 trends for 2015, WWW Foundation, January 2015.
Original report showing the main relevant data on Internet for 2014 and some predictions & trends of use in Internet for 2015. It covers a wide range of perspectives from mobiles and social networking to wearable tech and the future of cookies.
INTERNET OF THINGS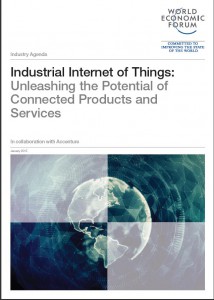 Industrial Internet of Things: Unleashing the Potential of Connected Products and Services, WEF, 2015.
As the future seems to be shaped by the IoT (Internet of Things), this new connected world will significantly impact all industry sectors. This report analyses how this will affect most of economic sectors and how they could capitalize these changes in term of creation of new business models and jobs. It also indicates the potential measures Administrations should take to ensure the IoT success.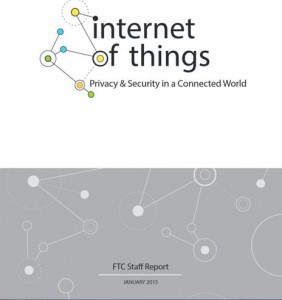 The Internet of Things: Privacy and Security in a Connected World, FTC, January 2015.
This is the recommendations issued by the US Federal Trade Commission for businesses in a growing world of Internet-connected devices concerning their users. A big focus is done on privacy & security issues.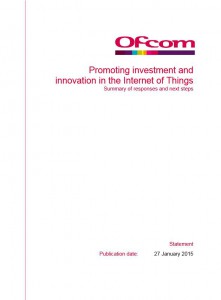 Promoting Investment and Innovation in the Internet of Things, Summary of responses and next steps, OFCOM, January 2015.
The UK NRA, Ofcom, has published its perspective on the strategy that should be implemented to foster the development of the Internet of Things (IoT), due to its relevance in the future for the whole UK society.
CONTENT & COPYRIGHT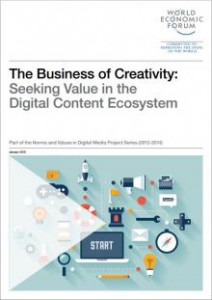 The business of creativity: Seeking Value in the Digital Content Ecosystem, WEF, January 2015.
This short report analyses the impact of Internet on the content ecosystem and how these changes are affecting the copyright systems. It also underlines the need of legal, technical and societal changes to support the innovation of online contents.
SECURITY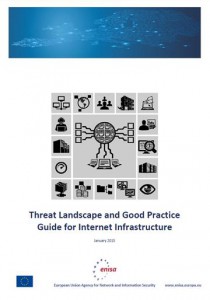 Threat Landscape and Good Practice Guide for internet Infrastructure, ENISA, January 2015.
This study details a list of good practices that aim at securing an Internet infrastructure asset from relevant specific threats. A gap analysis identifies that some assets remain not covered by current good practices: human resources (administrators and operators) for Routing, DNS and Denial of Service, as well as System Configuration and Essential Addressing Protocols for Denial of Service.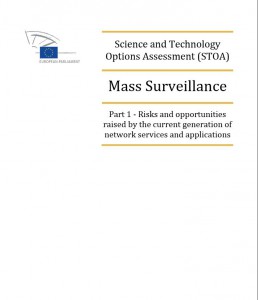 Mass Surveillance – Part 1: Risks and opportunities raised by the current generation of network services and applications, EU Parliament (STOA), January 2015.
This report identifies the risks concerning data protection linked to the use of Internet services and also its impact for the Information Society. It also analyses how to better protect these data and proposes political options to reduce the risks identified and increase data protection.
CHILD PROTECTION ONLINE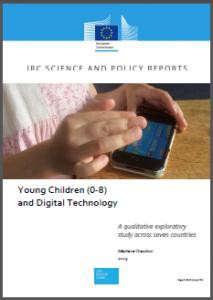 Childrens' engagement with digital technologies. Better Internet for Kids evidence base, EU Commission, Joint Research Centre, January 2015.
This report presents a pilot study to explore how young children and their families` experiences with new technologies. It presents its results and discuss the findings at cross-national level on how children between zero and eight engage with different digital technologies, how their parents mediate this engagement. It also includes some recommendations to all the stakeholders (parents, industry and policymakers).
ENTREPREUNEURSHIP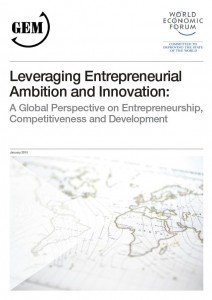 Leveraging Entrepreneurial Ambition and Innovation: A Global Perspective on Entrepreneurship, Competitiveness and Development, WEF, January 2015.
A WEF repot linking entrepreneurship with competitiveness, gathering data from more than 70 different economies in order to detect what could better work to foster entrepreneurship worldwide.