Chema Alonso
Chief Data Officer, Telefonica.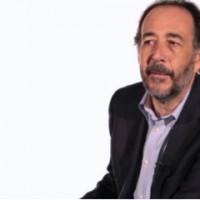 In a video interview, Carlos López Blanco, Global Head of Public and Regulatory Affairs at Telefónica, goes over the positioning keys of Telefónica in the new digital scenario, the importance of security and privacy in customers' and the concept of sustainability.
In this regard, Carlos López Blanco provides interesting messages, such as:
"There will no longer be a digital and not digital reality: everything will be the same. This is the big change that we must be prepared for…"
"Without leaving the concept of CSR, we need to evolve to a more integrated concept, which is sustainability. It will allow us to understand which of the company and business elements will allow Telefónica to exist in the next 20 or 30 years"
"Our customers know that for almost 100 years we have managed the confidentiality of their communications without any scandal such as those seen in the media in the last few years. And that's something they're starting to realize".
Check the video below to see Carlos's full interview, which also includes his view on internet companies such as Google and Facebook.