Telefónica Public Policy & Telefónica España Regulatory teams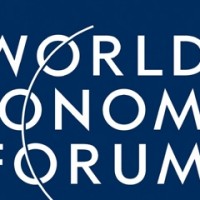 Last week, the European Commission issued at the World Economic Forum in Davos, Switzerland, a call to action to companies, governments, educators, social partners, employment service providers and civil society to join them in a 'Grand Coalition' to boost digital skills, innovation and entrepreneurship in Europe.
In response to this call, Telefónica has joined the 'Grand Coalition' and unveiled bold targets for 2015 to combat unemployment and close the digital skills shortfall.
Among its 2015 targets, Telefónica has pledged to:
create more than 1,000 start-up companies through its Wayra Academies in Europe
build a Telefónica Think Big community of more than 300,000 young people working to build a more entrepreneurial Europe
enroll 50,000 students in Think Big School, teaching digital literacy such as coding and robotics
do the transition of 5,000 young people and graduates from education into the workplace via its Talentum programme.
Telefónica Chief Operating Officer José María Álvarez-Pallete said at the WEF that the technology industry can and should play a part in addressing issues in the society in which they operate.  In Europe, Telefónica is promoting a spirit of entrepreneurialism particularly among young people to contribute to a positive change in the region through several different programmes (Wayra, Think Big, Talentum…)
Álvarez-Pallete added that the transition to a knowledge-based and innovation-driven economy is accelerating, but skills shortages and gaps are negatively impacting growth, competitiveness, innovation and employment in Europe.
At Telefónica, we believe that Commissioner Neelie Kroes' Grand Coalition for Digital Jobs is a very helpful catalyst to help European recovery. The private sector has a critical role to play and we will be working actively to build a real momentum across Europe".
During the WEF, the European Commission Vice President Neelie Kroes indicated that the digital skills gap is growing, like our unemployment queues and that joint action between governments and companies to bridge that gap was necessary. She said that The ICT sector is the new backbone of Europe's economy, and together we can prevent a lost generation and an uncompetitive Europe. The Commission will collect pledges on new jobs, internships, training places, start-up funding, free online university courses and more.
In addition to Telefónica, companies such as Nokia, SAP, Cisco, HP, Alcatel-Lucent, Randstad, ENI, Telenor Group, ARM, as well as the CIO community, CEPIS (Council of European Professional Informatics Societies) and Digital Europe are in the first wave of those committing to act.
On 4-5 March the Commission will include pledges received from partners and build them into the launch of a Grand Coalition for Digital Skills and Jobs at a major pledging conference. The conference is open to all who want to actively support this common cause.
With these targets for 2015, Telefónica reinforces its long-standing commitment to social change and economic recovery in the region. For example, only in 2012, Telefónica has proactively encouraged innovation and entrepreneurialism in Europe through a number of successful initiatives, including:
Launching five start-up academies in Europe, providing intense incubation and support for over 60 young digital businesses
Training and mentoring 4,180 young people to start their own social projects, with a further 65,000 young people actively participating in these projects
Starting a program teaching digital skills, with 1,000 young people taking part so far
Becoming the main delivery partner of Campus Party – Europe's biggest open technology festival, attracting 10,000 people to Berlin to share and explore the new frontiers of digital technology
Recruiting 1,400 interns, apprentices and graduates into our own business
Last but not least, we welcome this European Commission's call to action and look forward to collaborate with them in further initiatives. Let´s boost innovation and entrepreneurship in Europe all together!!