Europe's challenge to meet the Digital Decade goals to emerge stronger
Europe is at a tipping point. Recovery, competitiveness, inclusiveness and strategic autonomy have proven to be urgent issues that Europe must be addressed to emerge stronger. As a new investment cycle begins with the advent of 5G and innovative digital services, there is an opportunity for Europe. Telecommunications is Europe's leading technology business, one of the few, and a strategic partner that needs to be reinforced.
The telecom sector has a market structure issue: it is highly fragmented at Member State's level. This is weakening its investment capabilities jeopardizing the ability to meet on time EU digital and green goals.
Towards pro-investment market structures in the telecom sector
A necessary condition to meet Digital Decade goals.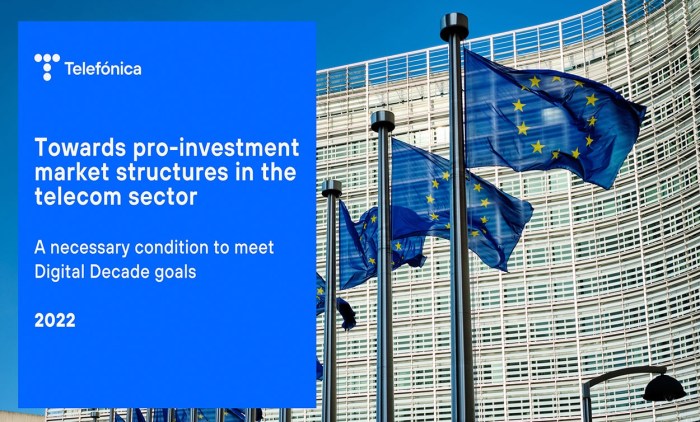 Competition policy needs to be updated and should focus on reducing barriers to consolidation in Member States, like other regions are doing. It also needs to stop promoting the artificial competition and focus on long term investment sustainability and non-quantitative factors instead of on short-term prices and market shares.
Europe needs to put in place the right policy framework that strengthens key sectors and technologies and boosts the region's investment and innovation capabilities.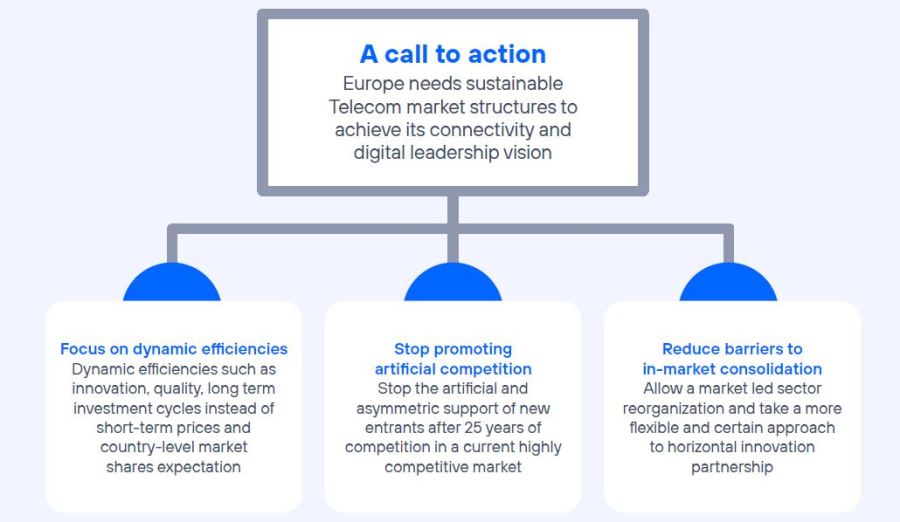 An academic look at the relationship between prices and social welfare: