MILESTONES AND OBJECTIVES
Telefónica has developed a Global Responsible Business Plan centred on: customer promise and digital trust, diversity and management of talent, sustainable management of the supply chain; environmental management and climate change; safety and health, human rights and sustainable innovation. These are the advances and the objectives that we have set:
Place costumers at the center of our transformation
Customers are the starting point of everything we do at Telefónica. Furthermore, 20% of the variable remuneration of our employees is linked to the degree of satisfaction of users.
Progress
In 2017, we designed a Customer Promise, based on commitment, transparency, simplicity and integrity. In addition, we continue transforming our processes and digitalizing ourselves to make an excellent, omni-channel, automatic and real time experience possible. All this ensuring data security and privacy.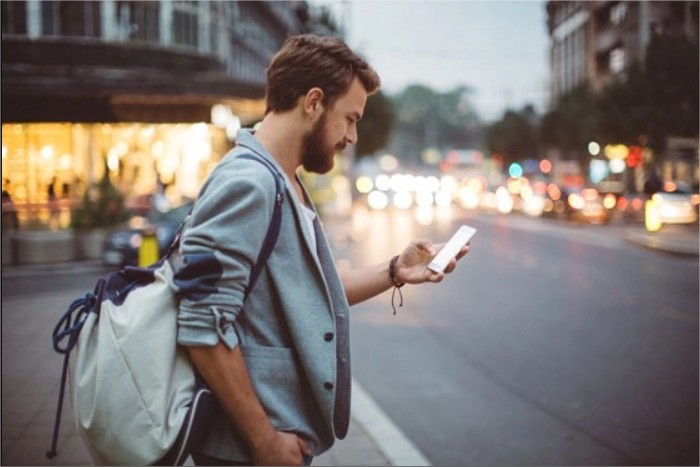 Milestones 2017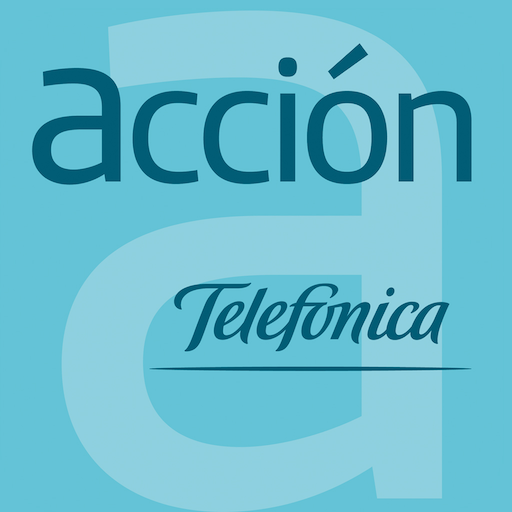 Improve customer satisfaction to be the number 1 Telco in the ISC of all the countries in which we operate in the year 2020.
Goals 2018
- Implement initiatives at a commercial level that allow us to earn the trust of our customers through transparency, simplicity and integrity.
- Simplify the offer with neuropricing techniques in all our markets.
- Multiply by 5 the users of the new Movistar app for 2020, which allows a greater self-management.
-Provide the best experience to our B2B customers, through digitalization and automation.
Objective achieved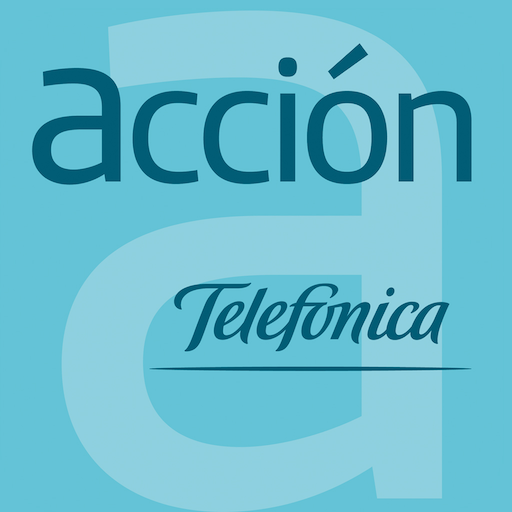 Objective in progress
Objective unachieved
Empower the ethical code as base for Responsible Business
Ethics and responsibility are the foundation of sustainable business. They help companies to differentiate themselves, to be more productive, committed and successful.
The objective of Telefónica is that our Business Principles be present in all our activity and relations with stakeholders, and move them to the value chain as a whole.
Progress
In 2017, our Board of Directors approved a new version of the Principles, which includes an update of the commitments regarding privacy and security, compliance and fiscal transparency, responsible communication and protection of minority shareholders, among others.
To make this known, we launched a global communication campaign for employees and we continued with the training.
We also created local Compliance units in our main markets and reform the training of both criminal responsibility and anti-corruption.
Milestones 2017
Incorporate to the analysis of the expectations of the groups of interest of petitions and denunciations.
Update the Principles of Responsible Business and reinforce internal communication.
Goals 2018
- Bolster the new course on Business Principles, which will replace the training in force from 2014.
- Approve the Responsible Communication Policy.
- Approve the Policy of Human Rights.
Objective achieved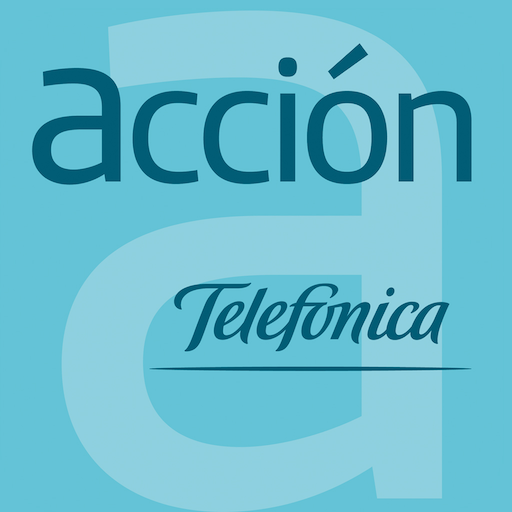 Objective in progress
Objective unachieved
Boost talent and diversity in our teams
The fourth Industrial Revolution entails unprecedented changes in employment which oblige companies and professionals to adapt quickly. New jobs arise, robots become stronger, young people want companies with values and flexible and inclusive work environments...
At Telefónica we want to ensure the key profiles for the future. To attract and retain the best talent, we want to promote new ways of working and learning at the same time as promoting diversity.
Progress
In 2017, we promoted our talent model to reinforce the key capabilities in our transformation and we reinforced the continuous training with 38.9 hours per employee per year. In addition, we set ourselves ambitious goals to increase the diverse talent.
Milestones 2017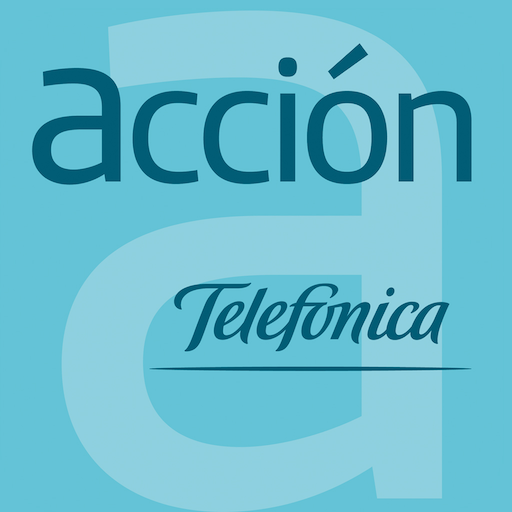 Reduce unconscious biases through specific workshops.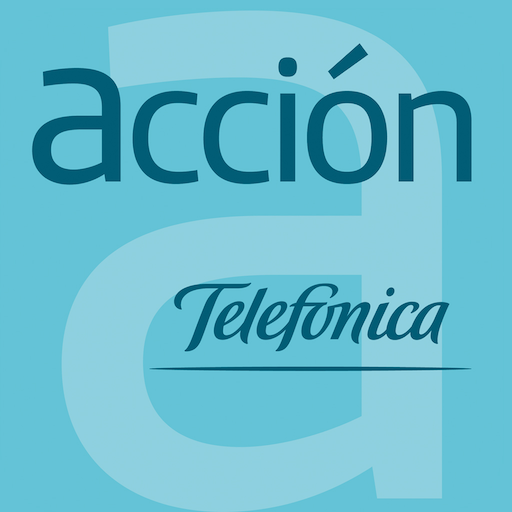 Have 30% of women in management positions by 2020.
Ensure the complete adoption of the global training tool with 100,000 people trained through the global offer course.
Goals 2018
- Increasing the percentage of directives to have 30% by 2020.
- Incorporate 25,000 young people over the next three years.
- Become an example of smart working and conciliation.
Objective achieved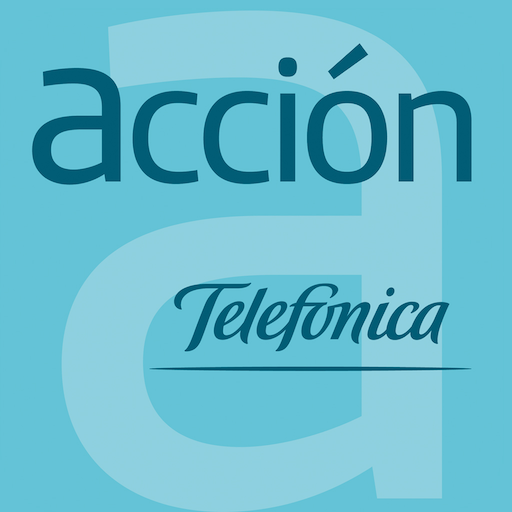 Objective in progress
Objective unachieved
Contribute to progress respecting human rights
Technological advances generate progress and well-being, but at the same time imply challenges around privacy, freedom of expression, employment, equality, etc. The responsibility of the companies is to minimize risks and take advantage of opportunities to benefit the world.
Telefónica's commitment to human rights is based on the Guiding Principles on Business and Human Rights of the UN. Thus, our due diligence process allows us to manage our impacts in a proactive manner, under the supervision of the Board of Directors, through the regulation and Institutional Affairs Committee.
Progress
In 2017, we did a new human rights impact analysis to define our priority issues: network deployment, conditions of our products and services, new technologies and developments related to Artificial Intelligence and working conditions. Similarly, reinforcing our framework of risk management for the due diligence in this matter.
Our priorities:
Objective 2017
Update our human rights impact prioritization matrix
Goals 2018
- Approve Human Rights and Health and Safety policies.
- Assessment of the human rights impact at a local level.
- Ensure the ethical values in Artificial Intelligence.
Objective achieved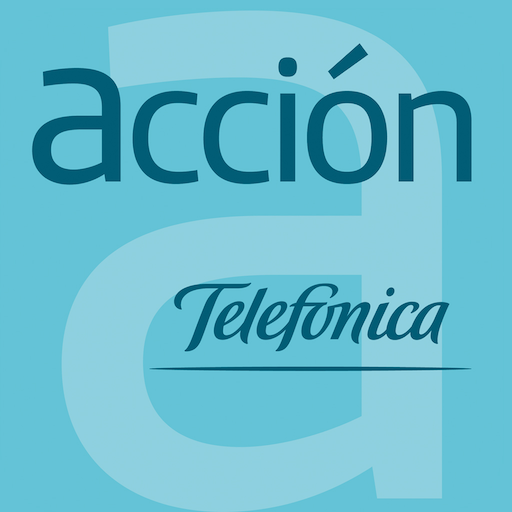 Objective in progress
Objective unachieved
Encourage costumer confidence regarding all things digital
In an environment in which companies have more and more data about customers and the concerns of users grows, it is important to guarantee the privacy and security of information and search for a positive impact on society.
Progress
In 2007, we reinforced training in data protection to our employees - 85% more were trained compared with 2016 - as well as the audits. And we are working to update our privacy policy in order to adapt it to the new digital context and to Telefónica's strategy.
We continue generating a new relationship of trust with our customers through Aura, which allows them to control their data, communicate with the network in real time through multiple channels, ask about their invoice and the contracted services...
Milestones 2017
Strengthen the training and awareness of employees in terms of privacy and cybersecurity with a new course.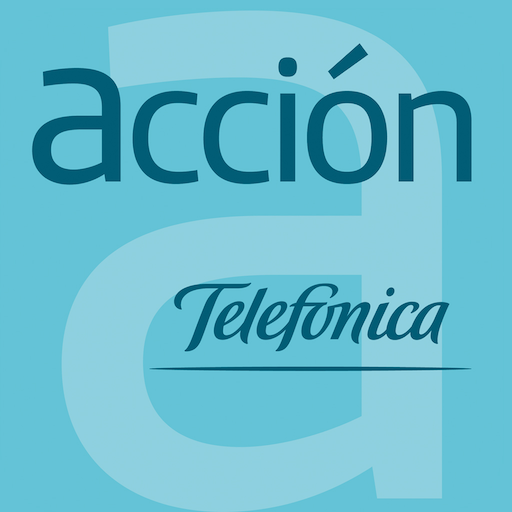 Develop Online Privacy Centers in all operations..
Extend Dialogando to all markets in which Telefónica is present.
Goals 2018
- Publish a new more demanding Privacy Policy.
- Extend and improve our online centres of privacy in the countries in which we operate.
- Reinforce with Dialogando the awareness of the responsible use of technology with special emphasis on the aspects that affect children.
Objective achieved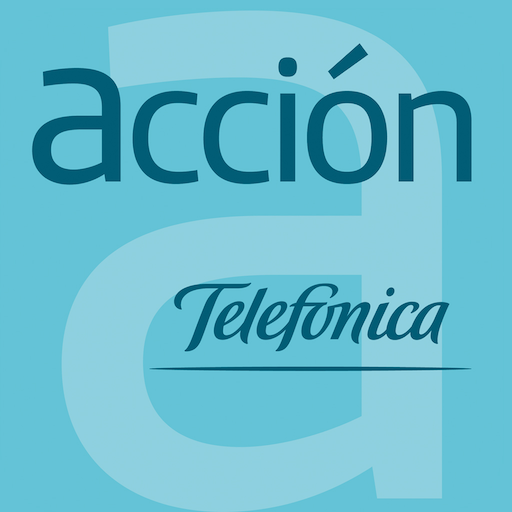 Objective in progress
Objective unachieved
Boost sustainability in the supply chain
We are aware of the local and global impact of our activity on society. Responsibility throughout the supply chain is each day a more relevant issue. Both to eliminate reputational and economic risks and to improve customer satisfaction, to promote traceability, innovation and circular economy. It is our responsibility to foster a social and environmental commitment among all our suppliers with efficiency, transparency and guaranteeing equal opportunities.
At Telefónica we are aware of the impact associated with the supply chain due to our volume of purchases and the high local component: 25,031 million euros per year and more than 10,982 suppliers awarded. Hence we put sustainability at the center of efficient production, internal culture, risk management and engagement with suppliers.
Progress
In 2017, our Board of Directors approved a new Supply Chain Sustainability Policy, which includes aspects on anti-corruption and conflicts of interest, privacy and confidentiality of information, etc. and social (human trafficking) and environmental (waste, hazardous substances, consumption of materials, etc.) are reinforced.
In addition, we reinforced our annual audit plan by joining the Joint Audit Cooperation (JAC) sector initiative, of which we are part of 13 telecom operators worldwide.
Milestones 2017
Reinforce monitoring controls on providers with the highest risk in the area of privacy and data protection of our customers.
Encourage sharing of good practices in the field of sustainable management.
Expand the scope of the EcoVadis evaluation process, including the 250 main risk providers.
Continue to expand the scope of the EcoVadis assessment process, including Telefónica's 300 leading risk providers.
Goals 2018
- Continue to expand the scope of the EcoVadis assessment process, including 600 Telefónica providers.
- Development of the internal Instructions regarding the management of the security risks -data privacy and security- associated to providers.
- Reinforce the management of the financial risk of our providers, homogenizing the model in all the countries.
- Promote and reinforce the implementation of sustainability standards in the supply chain of our equipment manufacturers themselves.
Objective achieved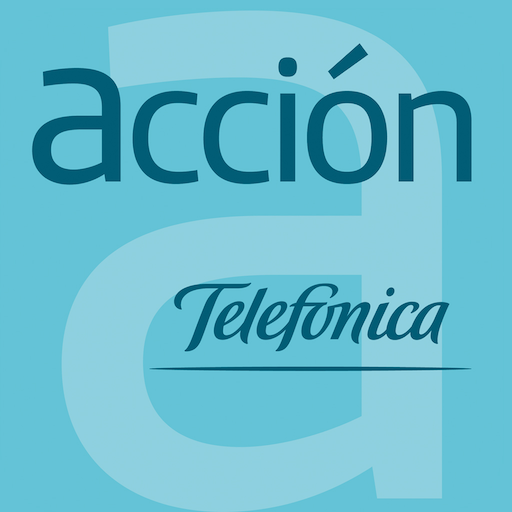 Objective in progress
Objective unachieved
Promoting eco-efficiency and the circular economy
E-waste (electrical and electronic waste) increases the related health risks. The world produces the equivalent of 4,500 Eiffel Towers in e-waste each year and only recycles 20%.
Telefónica's goal is to do more with less so that our waste level may decline. We also aim to recycle or reuse it all in order to give it another life and foment the circular economy. We also have digital solutions to help cities to improve their resource management.
Progress
In 2017, we implemented a digital waste management system in six countries that integrates the waste generated in all the companies of the group. We recycle 97% of all our waste. Also 69% (505,706 units) of recovered phones were reconditioned and reused. The remaining 31% were recycled.
At the same time, thanks to our municipal Smart Waste service, based on IoT, 10% of fuel could be reduced and the blackspots with poor waste separation were decreased.
Milestones 2017
Extend the Ecorating initiative in more countries where we operate and launch the OpenEcorating Web.
Goals 2018
- Deployment of the Ecorating to all the Company's operators.
- Continue to strengthen the reuse, recovery, and recycling of our waste thanks to digitalization
- Promote the development of technological solutions that encourage the revolution towards the circular economy.
- Move ahead with the life cycle analysis in the purchase of strategic equipment.
Objective achieved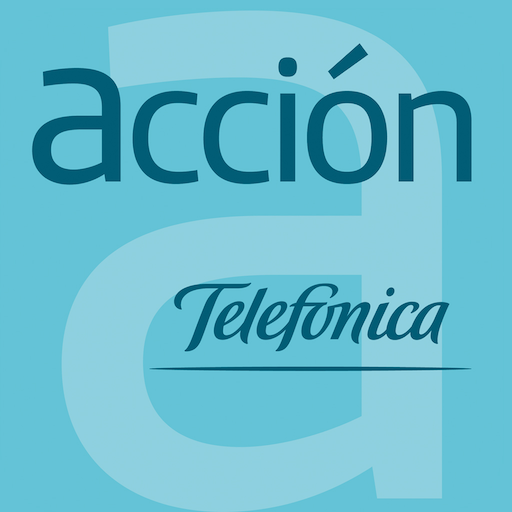 Objective in progress
Objective unachieved
Help slow down climate change
Global warming threatens our well-being and ICT can help slow it down. The sector will decrease its footprint to 1.97% by 2030, according to the SMARTer2030 study. And thanks to ICT services applied to other sectors, global emissions would be reduced by 20% by 2030, maintaining them as in 2015.
Telefónica has committed to meet ambitious energy and climate change goals validated by Science Based Target Initiative (SBTi) to reduce its environmental footprint. In addition, it offers digital solutions to allow companies and cities to use more efficiently resources such as energy and water, improve traffic planning and air quality, reduce greenhouse gas emissions or speed up fire response or climatic catastrophes.
Progress
In 2017, we fulfilled our goal two years ago by reducing our energy intensity by traffic by 52% compared to 2015 (MWh / PB). This has been possible thanks to our Energy Efficiency Plan and the use of renewable energy, corresponding to 47% of our electricity consumption.
Also, thanks to our digital services, we avoided 939 ktCO, the equivalent of 69% of our carbon footprint.
Milestones 2015-2020
Reduce by 50% the energy consumption per unit of traffic.
Begin to separate our growth from greenhouse gas emissions, decreasing them by 30% in absolute terms by 2020 and by 50% by 2030.
Save 90 million euros for energy efficiency projects.
Use 50% of electricity from renewable sources in 2020 and 100% in 2030.
Goals
- Establish reduction objectives in our Scope 3 emissions.
- In Chile, 30% of its consumption will come from renewable sources.
- In Mexico about 50% of consumption will come from renewable sources.
- Signing of a PPA in Telefónica México and Telefónica Argentina.
- Increase in the percentage of renewable energy consumption in Telefónica Brasil..
- Advance in the decarbonisation of our business to comply with the GHG emissions objectives.
Objective achieved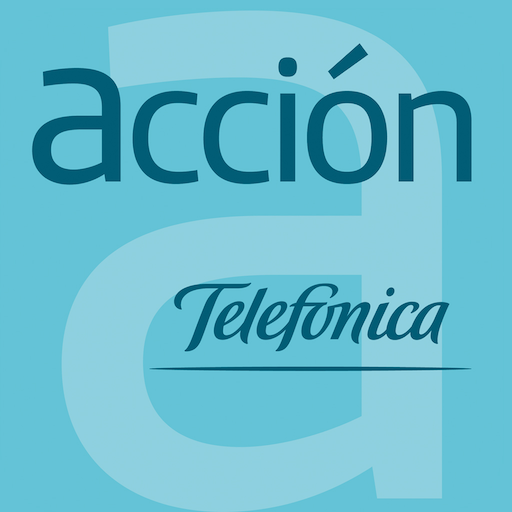 Objective in progress
Objective unachieved
Commercialize services with positive impacts on society
Where there is ICT, there is development. New technologies are a source of progress for society in general. For example, it is estimated that a 10-point increase in the digitization index generates a 0.7% increase in GDP per capita. No factor should prevent people from accessing benefits.
Innovation allows Telefónica to give access to communications to more people every day so that we can all take advantage of the opportunities of the 4th industrial revolution at the same time that we address social and environmental challenges.
Progress
In 2017, we continued to promote sustainable innovation solutions through investment programs, which finance new lines of business and initiatives with a potentially positive social impact.
In the III Sustainable Investment Initiative of Telefónica we support 4 of the 100 projects proposed by employees to address challenges established in the SDGs and identified as priority areas of our company: connect everyone (connectivity and accessibility), protect the planet (circular economy), efficiency and climate change) and sustainable societies.
Milestones 2017
Increase investment in new projects and accelerate innovation initiatives with social or environmental impact.
Drive innovation to connect the unconnected and bring the Internet to rural areas.
Goals 2018
- To be among the top five global telcos in R&D investment
- Promote innovation among employees with intrapreneurship programs.
- Improve the accessibility of the Movistar+ platform in Spain, implement Accessible Premium Stores and obtain the Universal Certification of the headquarters in the country.
- Develop products and services that allow us to reduce social gaps through Big Data and technology.
Objective achieved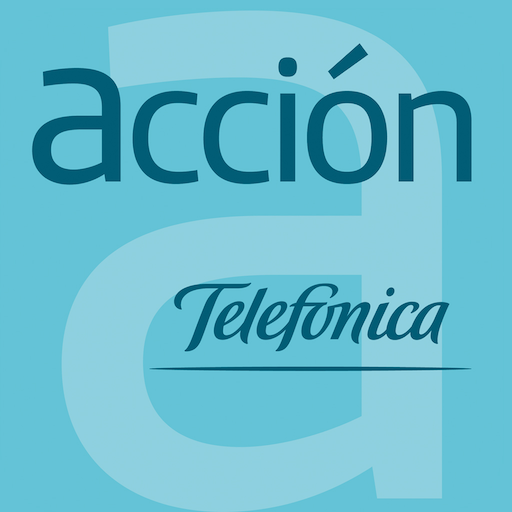 Objective in progress
Objective unachieved