The digital economy is increasingly the same thing as the economy at large. Similarly, to distinguish between cybersecurity and security in general is no longer helpful. Cybercrimes are crimes and the same rules, principles and values should be applied in offline and online contexts.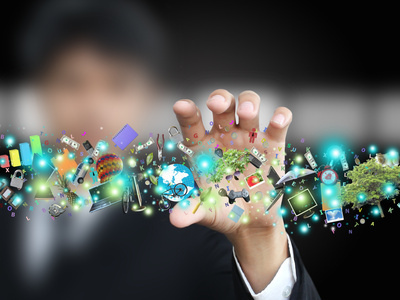 SECURITY AND PRIVACY

Security and privacy are two sides of the same coin. They are directly related and the balance between them is critical for strengthening digital confidence. Telecommunications operators have a long history of success in this task: guaranteeing both the privacy of their users and the security of their networks.

The arrival of new information based products and services, coupled with to the use of new surveillance technologies has led to a significant increase in the concern of citizens for their privacy and security.

People are concerned about the use of information, especially personal information, company information, or public sector information. In this context Telefónica is committed to striking the right balance between security and privacy.

WORKING FOR A SAFER CYBERSPACE

A safe cyberspace is essential for the functioning of the market, for economic growth, and for employment. Trust encourages consumers to buy products and services on-line and to take advantage of the opportunities offered by the digital world, an environment that offer huge advantages but that is also vulnerable.

Is key for everyone: citizens, and public and private sectors. Public administrations should act to improve the public understanding of the issue and equip citizens with the basic skills and knowledge to keep themselves safe. Private companies should also seek out and invest in solutions.

The threats and risks in the ecosystem are new and therefore they require new responses. Collaboration between organistions is essential, which is why Telefónica works with other industry leaders to share information that helps to protect both companies and their customers.

Investiment in innovation is also and important response. Though its company Eleven Paths, Telefónica is developing products and services to protect its customers and their digital lives. Telefónica is also investing in security innovations through Wayra, its start-up accelerator.

SECURING PEOPLE'S DATA

We actively support international cooperation between governments and the private sector in to increase transparency about government use of data, support Human Rights, and establish legal certainty. At the same time, we are committed to development and delivery of solutions to help keep children safe online.