Chema Alonso
Chief Data Officer, Telefonica.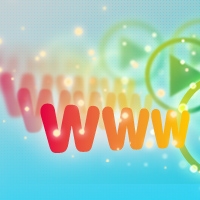 The increase of TV channels, series and movies that people watch as well as the greater and better coverage of sports reveal that we are living the golden age of TV. Since its creation, TV has evolved from a linear and family consumption product to an on demand product that can be individually consumed, i.e. now a single individual can watch what he/she wants, when he/she wants and where he/she wants. Furthermore, the emergence of new devices where one can watch video content, such as desktops, laptops, tablets or smartphones, has not meant the death of TV. On the contrary, TV is still the main device where people watch video content.
The weekly time of video content consumption in the US proves this evidence
On TV: 97.2%
On the Internet: 2,3%
On mobile device: 0,5%
Aware that video is an engine of growth for businesses Telefónica has decided to become a video company. To achieve this, we have created Telefónica Media Services, a new department with a portfolio based on two pillars:
Pay TV: Premium pay TV (IPTV)
Video Over the Top (OTT): on demand video service – rental and subscription.
Telefónica Media Services has more than 3.3 million pay TV customers in 9 countries. In 2012 it invoiced 1,000 million euros and has also produced 36 movies in the last three years through Telefónica Producciones. Telefónica Media Services also encompasses other services such as second screen services and subsidiary companies such as Media Networks, Terra and Telefé.
Just in Spain Telefónica has 620,000 customers subscribed to its pay TV service, Movistar TV. The Movistar TV team has based its business strategy in 4 pillars:
Content
Functionality
Go to market
Marketing
In addition, Movistar TV is building up a differentiated service that offers the following features: Go, launched in August, offers customers the possibility of taking Movistar TV with them and watch it in their portable devices; Movistar TV web and app, a window display and guide of Movistar TV content; Catch-up, a content replay; the best offer in HD, 18 channels, 30 channels coming soon; and DVR on the Net, content recording among others.
We also provide video OTT in different countries. In Spain, we sell Movistar Play, which consists on allowing customers to watch TV when they want, how they want and where they want (it is similar to Netflix).
We will keep you posted with new products and services, and information on how we help to develop the Video and Media sector, so stay tuned!