Chema Alonso
Chief Data Officer, Telefonica.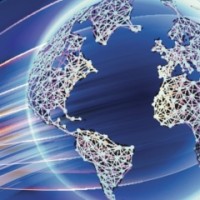 HRH The Duke of York with the winning start-ups and David Rowan, Editor of WIRED magazine.
Open_Desk and I Can Make last night pitched at St James's Palace to His Royal Highness The Duke of York and 400 business leaders for Pitch@Palace 3.0. Having impressed the judges during Bootcamp, which was held at Wayra's newly refurbished academy, Chris Thorpe (Founder, I Can Make) and James Arthur (Founder, Open_Desk) delivered their three minute pitches flanked by a Royal Guard armed with a trumpet and orders to 'fanfare' if they ran over.
Luckily, no musical interlude was needed, as our businesses joined 12 others in running for the Best Pitch and the People's Choice award, which was open to public vote. David Rowan, Editor of WIRED magazine, announced the winners, with Open_Desk being named third best pitch of the evening after Jukebox and Grabble took first and second place respectively.
Previous winners of the Best Pitch award and Wayra entrepreneurs Michael Rolph, Co-Founder of Yoyo Wallet and Mutaz Qubbaj, CEO & Co-Founder of Squirrel, were also on hand to give those pitching some much needed guidance.
The Duke of York founded Pitch@Palace to support entrepreneurs with the amplification and acceleration of their business ideas by connecting them with potential supporters including angels, mentors or key business contacts. Each event is targeted at a different industry but all are designed to highlight those start-ups are the forefront of innovation in Britain. Pitch@Palace 3.0 focused on Technology within the Creative Industries.
Want to watch the highlights from the evening? Then follow @WayraUK for updates.
This post has originally been published on the Wayra blog.