Telefónica Public Policy & Telefónica España Regulatory teams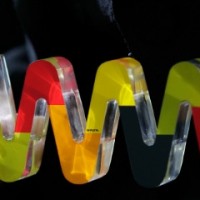 During the Wayra Global Demo Day, held in Miami last December 12, Telefónica announced the launch of a global call of Wayra, our start-ups global accelerator. So far, Telefónica has only launched local calls. Therefore, this global call is a renewal of the startups search policy of Wayra.
From 12 December to 21 January inclusive, entrepreneurs around the world can present their projects to qualify for a place (subject to lawful conditions of visa)* in any Wayra Academy with available places at the present time (Barcelona , Bogota, Buenos Aires, Dublin, London, Madrid, Munich, Santiago de Chile, São Paulo and Prague).
After a selection process, the best projects will become part of the Telefónica acceleration program. In addition to financial support, this program provides access to the forefront of Wayra academies and its global network of entrepreneurs. Selected projects will receive support for the development of their businesses, including technical and commercial advice. The winners will also have the opportunity to come into contact with other entrepreneurs in the network of Wayra academies in Europe and Latin America.
Why are we looking for start-ups?
As previously explained in the Telefónica Sustainability and CR blog, the scourge of the crisis has led to worsening the negative figures of the economy. One of the most worrying figures is the number of unemployed people. Currently 200 million people worldwide are unemployed and more worryingly, 75 million are young people under 25.
New technology can be a good ally to overcome the situation. In this field, one of the markets with the greatest potential is the one of mobile applications: the "App Economy" is responsible for about half a million jobs in the United States since 2007. In Telefónica, convinced that this way is a good one to help young talent, we launched Wayra in April 2011.
Why a global call?
Gary Stewart, director of Wayra Spain, believes that this new call "provides Wayra more flexibility to attract talent. It gives us more opportunities to identify the best entrepreneurs globally and convince them that they should exploit the potential of one of the most powerful accelerators in the world. And all this thanks to our global network of mentors, investors and entrepreneurs, and the support of Telefónica. "
Furthermore, with the launch of global rather than local calls, Wayra wants to adapt to the pace and speed of the emergence of start-ups and entrepreneurs. This way, the Wayra academies can speed-up projects in a more flexible way.
Are you ready to participate? Click here to submit your project!
* Check the terms and conditions of the call for all matters relating to work permits and visas in the cities that participate in the call.