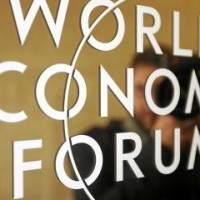 As every year since 2007, Davos (Switzerland) will host this week the World Economic Forum Annual Meeting, which is the flagship event of the World Economic Forum organization. It is an invitation-only meeting that brings together chief executive officers from its 1,000 member companies as well as selected politicians, representatives from academia, NGOs, religious leaders and the media. Around 2,200 participants gather for the five-day event (22-25 January) and attend some of the 220 sessions in the official programme. The discussions focus around key issues of global concern (such as international conflicts, poverty and environmental problems and possible solutions). The theme of this year is "The Reshaping of the World: Consequences for Society, Politics and Business", and the meeting programme has been divided in four pillars:
Achieving Inclusive Growth
Embracing Disruptive Innovation
Meeting Society's New Expectations
Sustaining a World of 9 Billion
Telefónica has been invited to participate in the "Consumers, Makers and Disruptors" session, under the "Sustaining a World of 9 Billion" pillar. This session will discuss on "How are the values and aspirations of today's youth reshaping the creative and consumer industries?" It will also address the following dimensions:
Empowered movers and shakers,
Technology-driven networkers,
Socially conscious decision-makers.
We invite you to watch the Annual Meeting 2014 Press Conference here.
You can also watch live both the Welcome Message by the Executive Chairman at 18:00 CET and the Crystal Awards at 18:10 CET on 21st January.