Telefónica Public Policy & Telefónica España Regulatory teams
Last week we attended the first Digital Agenda Assembly, where a whole range of topics were discussed, and as part of our contribution to the debate, I wanted to look at the issue of a Digital Single Market for Europe.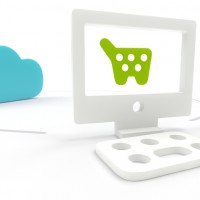 There is clearly great potential in a Single Market for digital content for Europe – the possibilities for shopping cross-border make a lot more sense (at the moment at least) for downloads, games, apps than they do for fridges, cars or baked beans. It makes no difference if you are buying your app or download from Frankfurt or Finland, and there are no distortions for delivery costs either. Being able to easily shop online for digital goods and services should help consumers see the benefits of the EU's single market, and help spur growth in other areas too.
While rates of cross-border shopping are currently low, the right approach should aim to build trust and facilitate the shopping process. If consumers know that there are certain rights which are going to be protected across the EU in the same way, then they will have more faith in shopping from other countries than their own. While this is still not a reality, despite the Commission's attempts to harmonise consumer rights, the forthcoming proposals on a 28th regime for cross-border shopping may provide a useful tool. What makes a difference at the end of the day is the trust by the consumer in the site they are buying from, and while this is not automatically done via a single set of legal tools, it is one step along the way. I also think that the consumer wanting to take advantage of the benefits of the Single Market – the greater choice, lower prices owing to the more competition between retailers – understands the logic of having a set of EU-wide rules which apply.
However, at the moment we still have a long way to go on the digital side: the way in which content is licensed needs to change – at the moment, many Europeans are missing out on content they want because of licensing difficulties in their country. As an example, Hungarians do not have access to iTunes. Allowing consumers access to the content they clearly want is the best way to address the issue of online illicit filesharing as well – monitoring and punishing internet users might actually be self-defeating (as we mentioned in this post).
The Digital Agenda aims to increase the number of Europeans online, and to get them to use it more. I would suggest that if we can make it easy for them to shop online, then there will be trust  to use other services, such as e-government and e-health services, as a next step. The Digital Single Market is a great lever for the Single Market as a whole, and it is one we should be making easy to pull.
What others are saying:
"Single Digital Market – A Vision for Europe" – article by Ericsson
Interview with Detlev Eckert, from DG Information Society (via EUX TV)
UK House of Lords debate on the Digital Single Market
Final report from Professor Hargreaves on reform of intellectual property in the UK
Speech by Robert Ashcroft, CEO of PRS for music (UK collecting society)