Telefónica Public Policy & Telefónica España Regulatory teams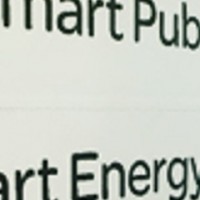 In an interview for the Brazilian telecommunications site, Tele.Síntese, Carlos López Blanco, Global Head, Public and Regulatory Affairs of Telefónica, S.A., explains that telecom operators need to reinvent themselves because traditional revenue sources like voice and sms are decreasing and providing access to the internet will be the main business for operators tomorrow.
He lays out that he is sure that networks will be one of the key assets of operators and broadband providers. He also believes that due to shrinking margins a concentration process in the telecom sector is happening and that competition with Internet companies need to happen under the same rules when offering same services.
Last but not least, Carlos López Blanco states that most of Internet users are not in the Northern Hemisphere anymore but in the Southern one, in emerging economies and developing countries. From his point of view, governments should design policies to boost the creation of strong digital industries in these regions, to avoid unbalances between Internet users and businesses providing digital services.
To read the full interview in Portuguese click here.