Gonzalo López-Barajas/ @Gonzalo_LB
Public Policy Manager, Telefónica.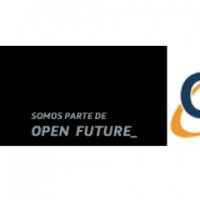 César Alierta, Chairman of Telefónica, participated on Monday in the opening session of the Mobile World Congress 2015. Framed under the title "Operating on the Edge of Innovation", Alierta together with the chairman of Telenor, the CEO of Deutsche Telekom and the Chief Executive of Vodafone shared his view on how to ensure that mobile stays at the Edge of Innovation.
Alierta stressed how the degree of digitization is going to make the difference in the level of development and welfare of societies, and thus no citizen, and no country, should be left behind of this digital revolution. And to address the challenge of connecting billions of people who are not yet connected the effort and cooperation of all, telco operators, manufacturers, governments and policy makers, will be necessary.
For the chairman of Telefónica it is clear the digital revolution will not take place without the involvement of the telco sector, and thus new private infrastructure investments need to be encouraged by public policies which provide confidence and security to investors. In fact, Alierta highlighted the example of Spain proving how an investment friendly regulatory environment can show really positive outcomes. Moreover, he recommended that this kind of approach should not be reversed if it has shown clear benefits for citizens and society.
Alierta also demanded a balanced scenario for telco operators with other players in the Digital Ecosystem. This balanced scenario requires policies and regulations to be revised, considering the whole Internet value chain, ensuring non-discrimination and a level playing field amongst parties. A level playing field is good for the economy, for the industry, but it is especially good for consumers and citizens, since they deserve a safe and enjoyable digital experience; the best way to achieve a true level playing field would be to apply the principle "same service, same rule" across the whole Internet value chain.
The chairman of Telefonica added having all required infrastructures in place is not enough, and much more needs to be done. Reducing the connectivity gap is not only taking the Internet to remote rural areas, but also providing solutions for people with special needs, improving affordability of digital services and products by using new technologies and adopting open standards and improving digital skills in all societies. All, public and private entities need to work together to abolish this Digital Divide.
At Telefónica, we believe that the possibilities of technology should be open to everyone so that people can live better, do more and be more.