Telefónica Public Policy & Telefónica España Regulatory teams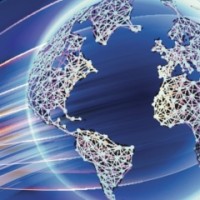 A couple of weeks ago, negotiators from the EU and the US launched the first round of the Transatlantic Trade and Investment Partnership. Large groups of officials met in Washington DC, about 300 from the US side and 65 from the EU side – budget constrains on plane tickets and hotels limited the size of the European troupe – to trigger a process that will likely last a couple of years and that is aimed to the creation of a better environment to make transatlantic business and investments and to bring higher levels of choice and protection for consumers.
This agreement is worth supporting; there is one clear reason for that: if negotiators manage to identify and eliminate the factors that create unnecessary burden to trade, it will be good for businesses and for consumers; the overall economy will benefit and there will be more money in the pockets either to save, invest, or spend.
I'll give one personal example. My father bought a car in the US and he wanted to import it into the EU where he lived, in Spain. It was a long process, getting the car embarked in a ship to cross the Atlantic, export and import procedures and after the trip, a technical inspection to verify that it met environmental and safety regulations. My dad was already prepared to change the blinkers – as you may know, in the US they might be red, while in the EU they must be orange – but he certainly was not prepared to hear what the result of the test told him: he had to change the tires, although they were new. Apparently, US tires are no good to run on EU roads. He had to take the car back to the garage only to buy a new set of tires, at a considerable expense; by the way, he acquired the same brand, same model, but manufactured in Slovenia, with the EU stamp on them. This agreement is about harmonizing rules and regulations, or at least accepting that what has been aproved in the US is perfectly safe for the EU's customers, and viceversa. Due to absurd regulations my dad had to waste money he could have used for something else. Not to speak about the environmental impact of throwing away a set of new tires.
So, after the personal experience, let's go back to the telecom sector; the T-TIP may also be good for us. ICTs have experienced a radical transformation in the last decade with the development of the Internet as a common platform where convergent voice, data and video services are provided by a range of actors. You may acknowledge that these actors are not all subject to the same legacy regulations. A holistic vision with a common understanding of the ICTs ecosystem should be an objective for the EU and US Administrations which should be reflected in the TTIP, to ensure a level playing field among all actors involved in the provision of ICT services.
No, we are not proposing that OTTs get regulated. Instead, because the OTTs are providing typical telecommunication services and they represent a healthy choice for consumers, now that there are clear substitutes for our offerings, the regulations that are placed upon us should be lifted. As competitive dynamics change with the entrance of new players, the goal of ensuring open markets for ICT services across the Atlantic should come in parallel with a more flexible approach towards the provision of telecommunications services, a stronger reliance on ex-post application of principles of competition law and a broader perspective on the positions of dominance that are held across the value chain.
What does that mean? In simple words: anti-trust watchdogs should look in detail into the whole ICT value chain – from infrastructure providers, to handheld device manufacturers, operating systems and app developers, service and connectivity providers – and if they detect an abuse of market power, then fix it. Protect consumers' choice to transfer apps from one device to another, even if they are running different operating systems; do not allow proprietary interfaces or gadgets that mean an effective barrier to swap to another handset maker; defend the possibility to move easily digital personal profiles and data – our digital lives – if we wish to do so; do not admit that media bought through a certain online store cannot be consumed on different devices. It's happening everyday and consumers are staring to get upset with it.
The T-TIP is an opportunity to equilibrate the Digital Economy ecosystems. It will be a long process, but the T-TIP is a good opportunity for all of us. We will inform about its developments from this blog.