We all have dreams we want to fulfil. And in our struggle to reach them, we each take a different path. But there is one common factor: we need to be surrounded by people who support us and believe in us.
The dream of going to the Olympic Games is not only about training every day to be among the best. Striving to be an Olympian involves a great number of actions which we, the people watching on screen, are largely unaware of.
The struggle of minority sports
In general, the media spotlight is always cast on the same sports: football, basketball, tennis, etc., but the range of sports is immense. From sailing, fencing, pentathlon, Olympic shooting, curling and so on, there are so many sports that we could all enjoy, but which we know little about.
In a series of conversations in the Think Big Blog, Teresa Díaz, fencer and podium grant winner, says that social networks have played a key role in raising awareness about a minority sport such as fencing. "We always complain that no one ever talks about fencing. So, the best thing we can do is to tell the story ourselves," she says. And that's what she's done. Since she started making more use of these networks, she has received messages from people interested in doing this art of attack and defence.
The same goes for Olympic sailing. Joel Rodriguez is a sailor in the ILCA 7 category and went to the 2020 Olympic Games in Tokyo. He admits that being able to represent Spain and be in the games was a very special moment. Above all, it was because, "we sailors are not used to the media attention and those days we were in the spotlight… We won't forget it", he recalls.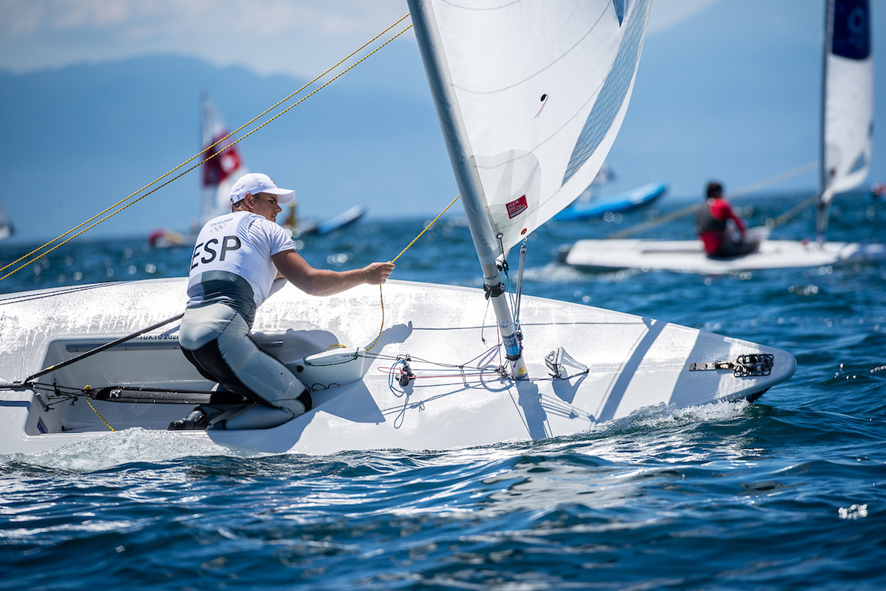 Podium Grants: essential financial support
These grants were founded on the importance of raising awareness around the 33 sports that form part of the Olympic Games and giving visibility to all its athletes. In most cases, those receiving the grants, prior to joining Podium, do not have sponsors or other grants. This means that the cost of travel, training and equipment is borne by the athletes' families.
The case of Africa Zamorano, swimmer and Podium grant winner, is similar to that of the rest of her team-mates. This young athlete, who has been to two Olympic Games, admits that, "I would not be able to have this experience without this support." She explains that swimming is a not a well-paid sport, from which it is very hard to make a living.
That's why knowing that there is an institution like Telefónica and a team behind them to back them and offer them that much-needed support gives athletes the peace of mind they need to focus on working towards their goal: qualifying for the games. In addition, this aid allows them to go to a psychologist, do physiotherapy, or save money for their future. This means a way to pay for their studies.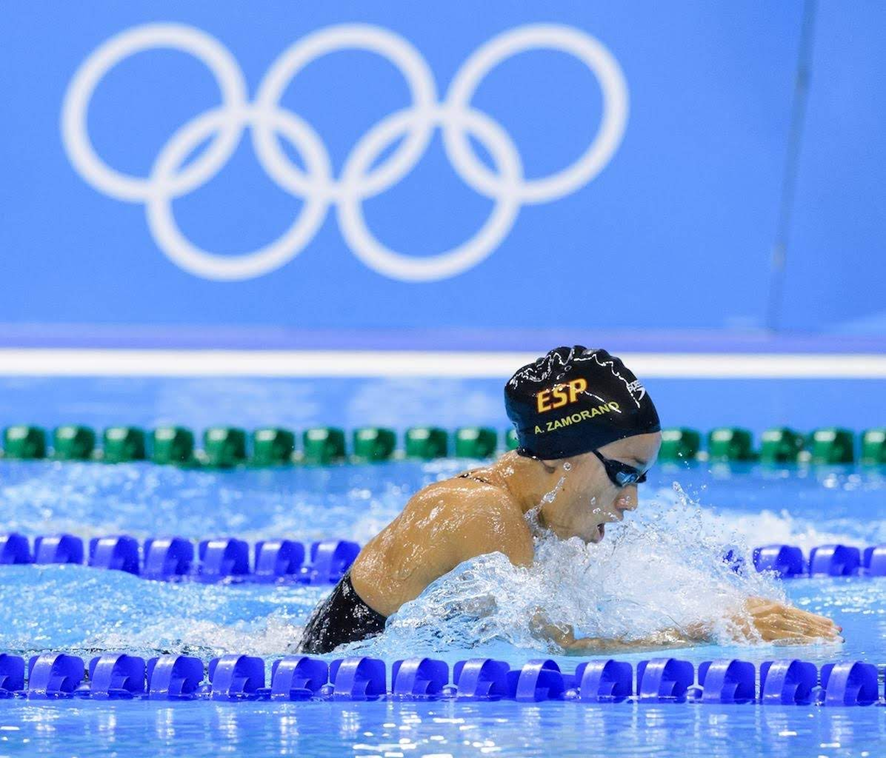 Studies: a key pillar for 88 dreamers
As previously mentioned, it is very difficult for these athletes to make a living from the sports they do. That is why most of them combine training and competitions with higher education. For Iñaki Bravo, fencer and podium grant holder, this aspect is essential. "If fencing is all you do on a daily basis, it's very easy to become obsessed and get into an unhealthy loop," he explains.
An aerospace engineer and a master's student in Computational Mathematics, like some of his team-mates, he decided to split each year of his degree in two—in his case, he started doing this from the third year—in order to be able to achieve his sporting and university goals more healthily.
Why? These athletes say that not being able to devote all their time to their studies has taken a toll on them. Not only in this area, but also in their day-to-day training and competitions. In the same way, when they did not achieve results in competitions, it has affected their studies. Alberto González, tri-athlete, podium grant holder and physiotherapy student, remembers that time as a very distressing one.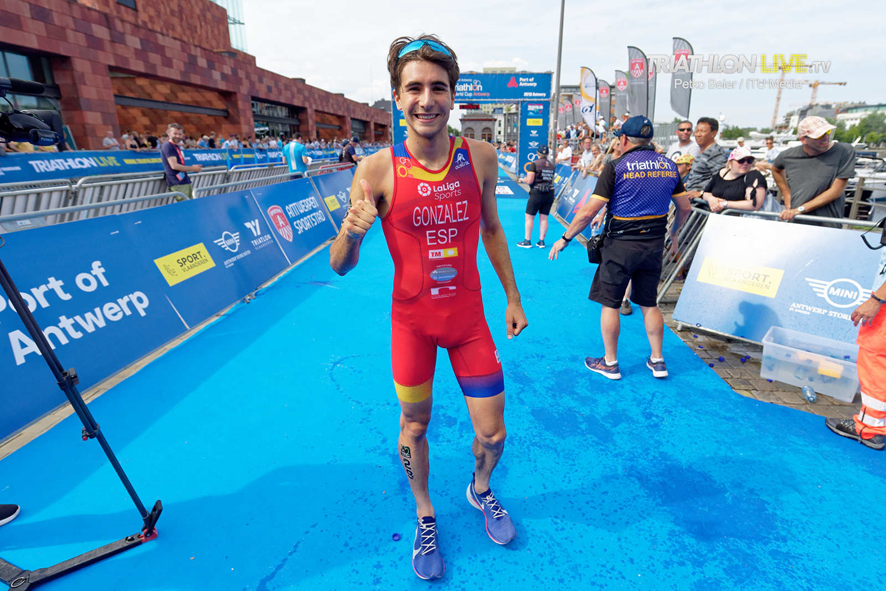 The importance of good mental health
For Alberto, the key was being able to dedicate the necessary time to each area in order to feel satisfied and be capable of obtaining good results in both areas, and thus feel good about himself. He has been working with a psychologist since 2019 to help him set short-term goals.
According to a study conducted by Zoe Poucher at the University of Toronto in July 2021, depression is the most widespread problem among athletes. Of the Canadian athletes participating in the Tokyo 2020 Olympics, 31.7% reported symptoms of depression; 18.8% reported moderate general anxiety; and 8.6% reported being at high risk of an eating disorder.
Mental health should be an issue addressed by society as a whole. It is recently beginning to acquire the relevance it deserves. This is especially needed in the field of sport, where elite athletes are subject to great stress and demands.
Ana Pérez, artistic gymnast from Seville and podium grant winner, is clear that going to therapy has been a key factor in her life and career. She is well aware that mental stability for an elite athlete means everything. "90% depends on being mentally fit. If you believe you can do it, you will do it," she admits.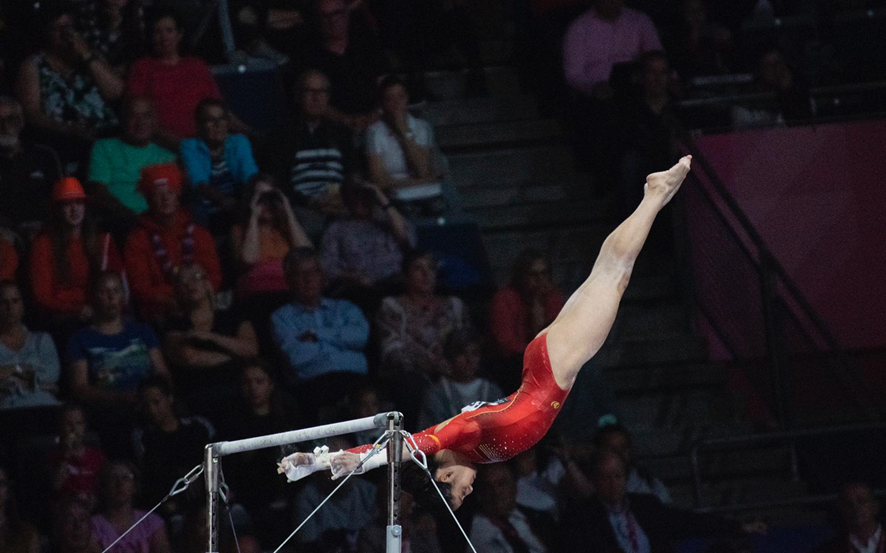 In her case, she suffered an injury when she was 7 years old, and since then she began to feel very nervous every time she had to compete. She has been working on these types of situations, together with a professional psychologist, with the aim of being able to deal with them, little by little. However, she says that this is a daily task.
Like any other area of life, sport is a discipline where you can be at the top one day and at the bottom the next. Alejandro Huerta, volleyball player and podium grant holder, is clear that athletes have to, "be aware that there are bad times which you have to overcome. To do that, we have to learn to suffer," he tells Think Big.
Next stop: qualification for the Paris 2024 Olympics
These 88 athletes are clear about where their focus is right now. With each passing day they are closer to their dream. A dream that is possible. An example of this is Marcus Cooper, two-time Olympian and ambassador of the Podium Grant Programme. The athlete admits that he is a perfectionist and likes to be in control of all the details. He reveals that this discipline has helped him to achieve his dreams. "Human beings forget to take care of all the details and that's where I try to take advantage," he says.
Adriana Cerezo, a taekwondist and former grant winner, is another example of this. At just 17 years old, she won a silver medal at the Tokyo 2020 Olympic Games after beating Panipak Wongpattanakit, the Rio 2016 bronze medallist and two-time world champion, 11-10. She is clear that the life she has chosen, "is not a sacrifice, it's a choice," she says.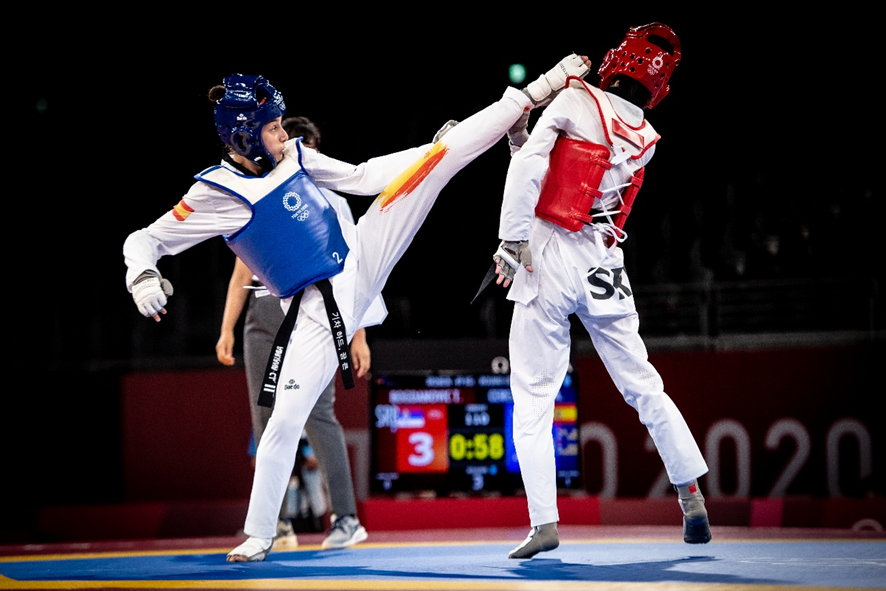 Without a doubt, the role performed by the Podium grants is vital to the lives of these 88 athletes and all those who have passed through the grant programme over the last 8 years. This programme gives visibility to both winter and summer games .
But not only that. Thanks to the successes they have achieved during their time with Podium, some athletes go on to join the ADO programme and receive financial aid from the Asociación Deportes Olímpicos, the Spanish association of Olympic sports, which supports and promotes elite national athletes at the Olympic level.
Among them we find Alberto Ginés, climbing gold medallist at the 2020 Tokyo Olympics; Miriam Casillas, gold medallist at the 2018 European Sprint Triathlon Cup; Carlos Llevador, bronze medallist at the 2018 Fencing World Championships, and others.
All these dreamers are an example of hard work, perseverance and enthusiasm for a goal. Because they show us that when you fight and believe in a goal, you can achieve it; because when you connect with the right people, everything is easier.