Editorial Staff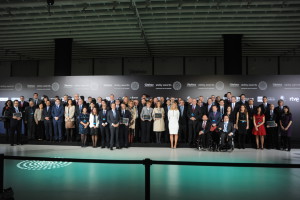 A huge message in favor of the inclusion of people with disabilities was the main point of the formal celebration of the third edition of the Telefónica Ability Awards, which was presided by Her Majesty the Queen of Spain. These awards recognize and value companies and agencies that best integrate disability into their business model.
In the gala, which took place in Distrito Telefónica, the company's headquarters in Madrid, the Queen was accompanied by the Minister for Health, Social Services and Equality, Alfonso Alonso, and the President of Telefónica, César Alierta.
The act was hosted by the journalist Mara Torres, and the actor Hugo Arizmendiz, and was attended by over 350 guests, including representatives from the Government and the Autonomous Communities, personalities from Spanish cultural and political life, representatives from trade union organizations, prominent members from the business world as well as the field of disability and the media.
Telefónica's president, César Alierta, stated in his speech that it is an honour for the company to organise these awards for the third time. In his opinion, "digital technologies play a key role in society when it comes to opening up new opportunities and improving the quality of life of people with disabilities, by providing greater autonomy and breaking down traditional physical barriers".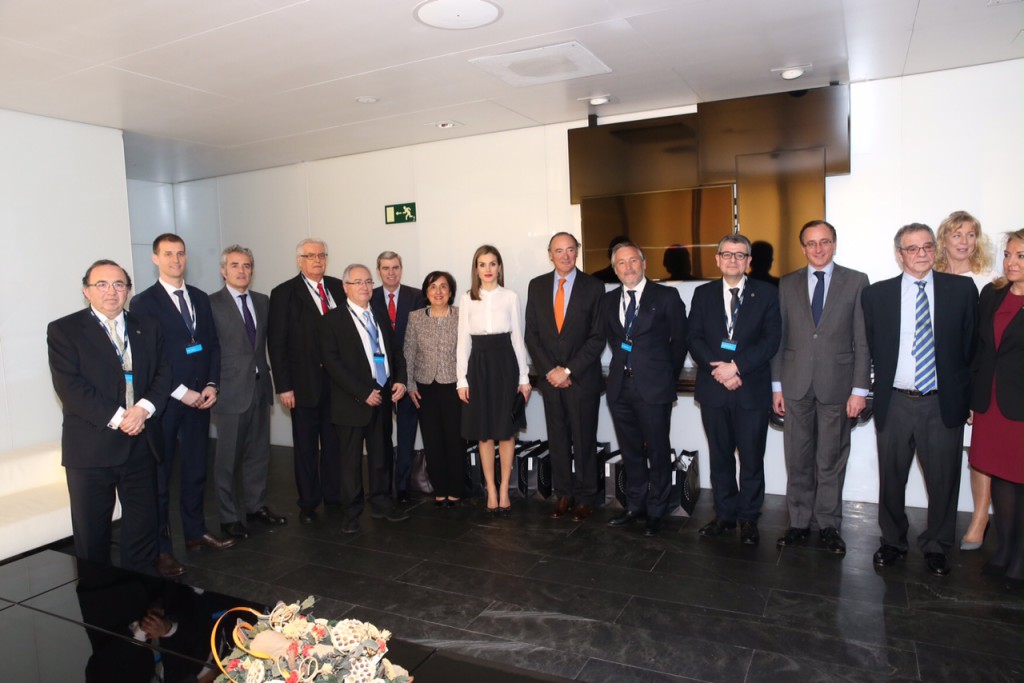 Group photo of Her Majesty the Queen with the winners of the Telefónica Ability Awards. © The Royal Household of His Majesty the King
In the four Highest Categories, the winners were: Alcampo, as best Large private enterprise; the Autoescuela Irrintzi driving school, as the Best Small, private enterprise, and the University of Murcia, as the best Public sector organization. In the new category "Innovation for Inclusion" aimed at entrepreneurs and/or startups that develop products and services for the disabled, dependent or chronically ill has won the startup Irisbond, for their solution to allow users to control a computer screen with their eyes.
In the Main Categories, six different initiatives have been rewarded: