Did you know that you have a very powerful weapon in your hands for combating climate change? Indeed, mobile communications reduce more than 180 million tonnes of CO2 emissions per year in the US and Europe, a quantity equivalent to the emissions of the Netherlands, and five times more than those produced by mobile networks themselves.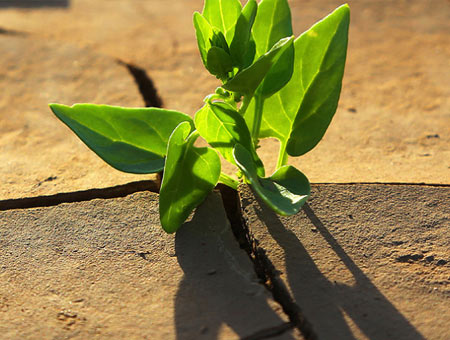 These estimates have been released today in a report prepared by Carbon Trust, and published by Global e-Sustainability Initiative (GeSI).
However, the most striking aspect of the Mobile Carbon Impact study is not the figures illustrating the current situation, but the estimates made: Taking into account the anticipated increase of M2M connections, this figure will rise to 500 million tonnes of CO2 per year by 2020.
What is the machine to machine impact exactly? 70% of the current reduction in CO2 emissions is a result of M2M technology applied to buildings, transport and energy, where devices enable communications to be automated without requiring human intervention. And 20% arises from the use of smartphones as a change of life and work habits. This information is the result of research carried out in South Korea, Spain, the US, Mexico and the UK, which includes examples such as mobile banking, accommodation sharing services, satellite navigation apps and the use of video or voice calls to communicate with friends and family instead of making visits in person.
In the future, according to the report, the main opportunities will be the use of mobile technology in cities and in the health and agriculture industries, where the impact is still small.
– CONNECTED CITIES – Improving infrastructure and public services provided by governments
The main areas of reductions in cities arise from fuel and electricity savings in terms of street lighting, as a result of preventing traffic congestion and providing plenty of parking spaces for drivers. In addition, all of this improves air quality and reduces pollution.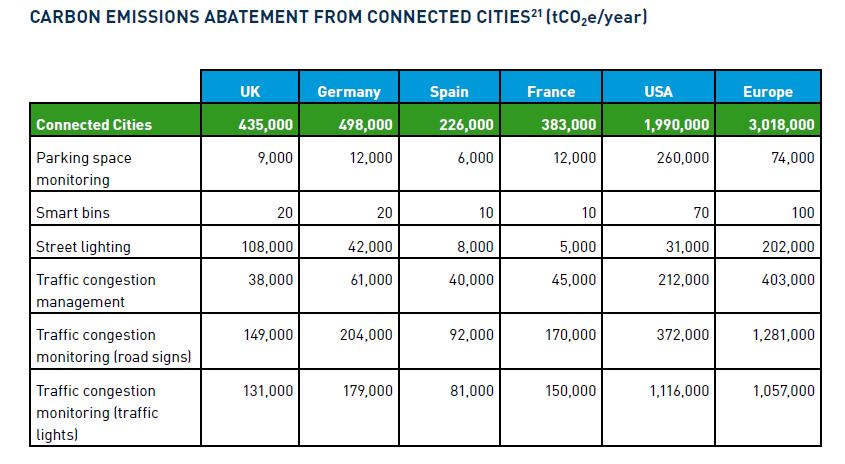 – CONNECTED HEALTH – Providing health care remotely or at home and improving health and well-being
Using mobile technology to monitor chronic or high risk patients while they are at home replaces the need for repeated hospital visits or home calls made by doctors, and it reduces the levels of patient hospitalisation.

– CONNECTED AGRICULTURE – Improving the efficiency of cultivation methods and increasing production
Key emission-reducing technologies are Global Navigation Satellite Systems (GNSS), systems for the automatic operation of farm machinery and technology aimed at optimising the use of fertilisers and pesticides.

The progress in agricultural technology not only has an impact on climate change, but also food safety, biodiversity, water, and so on. Despite the benefits, the study identified several obstacles to its adoption: the lack of common standards for the exchange of data between systems, cost, training, and so on.