Public Policy Manager of Telefónica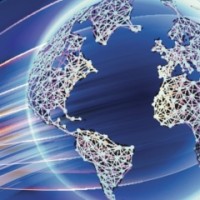 On next Thursday 10th of May the Internet Governance Forum Spain will meet in Madrid for its 2nd Annual Conference. During one day, experts coming all involved stakeholders (civil society, universities, technical community, public authorities and the private sector) will discuss issues of mutual interest in the field of Internet Governance.
After the official inauguration by the Secretary of State for Telecommunications and Information Society and both the Director of the Escuela Oficial de Ingenieros de Telecomunicaciones de Madrid and the Coordinator of the IGF Spain, the conference will develop into seven different sessions:
Internet Access
Children and Youngsters in the Internet: the Smartphones Boom
Privacy Costs in Internet Business Models: Cookies and Cloud
Critical Resources in the Internet
Intellectual Property and other Measures for the Digital Future
Open Government, Citizen involvement and cyber-democracy, and
Internet Sustainability: Profitability and Innovation.
By the end of the day, a set of messages from the IGF Spain will be agreed amongst all participants for its delivery during the next EuroDig 2012 (Stockholm, 14-15 June) and IGF 2012 (Baku, 6-9 November).
The registration is free and can be made by clicking in this link. Sessions will be available by streaming and twitter (#igfspain).