Editorial Staff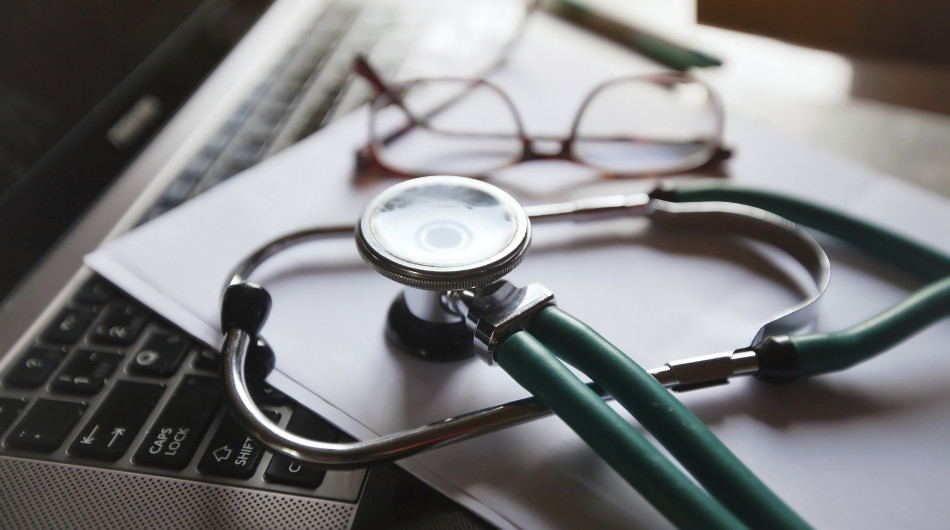 In the first stage of adoption of Information Technology (IT) in health systems, back in the 50s, very standardized and repetitive tasks, such as accounting or payroll, as well as statistical data processing, were automatized. Twenty years later, the second stage arrived, entering hard on the health sector, helping to create an important and powerful infrastructure that would definitely be useful in the future.
The full digitization of the enterprise is currently the third stage. The potential of digital technology affects all aspects of business and private life. But how will be this third wave of IT adoption for healthcare?
During the first and second stage, the health sector focused more on the processes and less on the patient's needs. This has changed in the third stage, creating more powerful infrastructures with lots of potential.
The model that could work in health sector is trying to understand what customers really want, and then build digital products and services based on that information and, from there, expand offers and customer base. The success of the third wave of digital technology depends heavily on the understanding of patients' digital preferences. But many of the digital health strategies are still muddy from myths or outdated information. McKinsey interviewed thousands of patients of different age ranges, country, gender and income, with different levels of digital understanding. The investigation revealed surprising ideas on falsely preconceived topics, and about what patients really want.
Myth 1: People do not want to usedigital servicesforhealthcare
The results of the survey reveal something very different. The reason for the patients to adopt digital health slowly is mainly due to that the existing services do not meet their needs or just because they are of poor quality. In fact, over 75% use digital health services, once they satisfy their needs and provide the level of quality expected. Non-digital channels will still be relevant and important, so we will have to keep in mind the multichannel concept.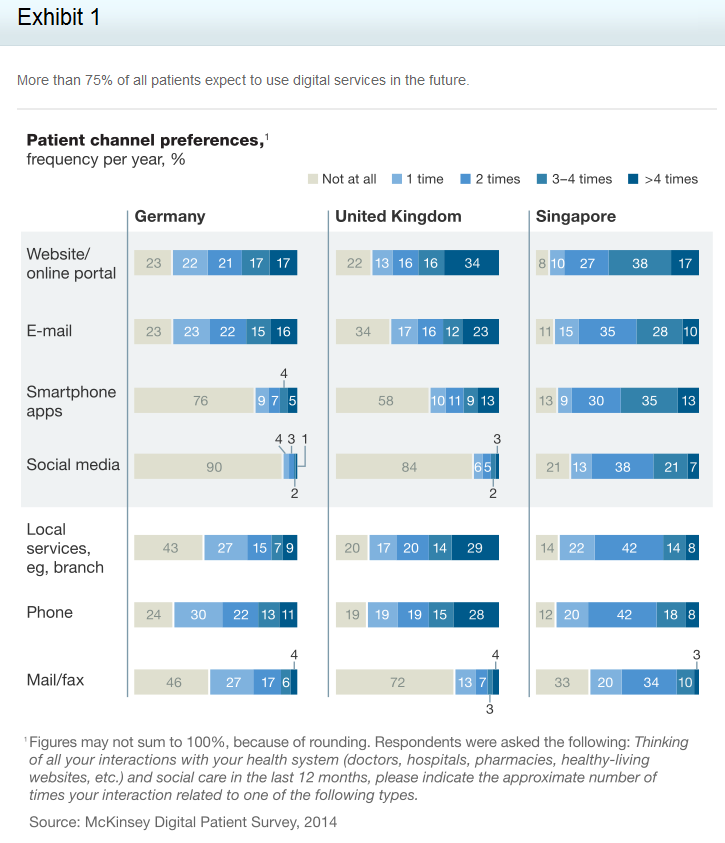 Myth 2: Only young people want to use digital services
This is not true, neither in general nor in healthcare. The survey shows that over 70% of all older patients in the UK and Germany want to use digital health services; in Singapore, for example, that number is even higher. However, it is true that the types of channels that old and young people want to use are of different profiles. The older patients prefer traditional digital channels, while younger patients are more open to the most modern channels. They also want access to prevention services, whereas older need information about services for acute and chronic diseases. However, they look for something in common: the rates.
Myth 3: Mobile health is the game changer
Health, supported by mobile devices, is considered as the future of digital services in healthcare. However, the survey shows that this is not the decisive point in the future of digitization in healthcare. Still, there is a large demand for mHealth applications, so systems must create mobile solutions for patients.
Myth 4: Patients want innovative features and apps
Actors of the health system tend to be innovative in designing its digital service offer. The problem is patients do not look for this. What they need are extremely simple features such as good efficiency, better access to information, or the availability of a real person if the mail service does not give them what they need.
Myth 5: A comprehensive platform of service offerings is a prerequisite for creating value
When the change to the digital world happens, many institutions think they should build a comprehensive platform with offers over the entire spectrum of customer services. However, McKinsey's study shows that it may be smarter to start small and act fast.
THE THIRD WAVE OF DIGITIZATION IN HEALTHCARE: GETTING STARTED
Knowing these myths and what patients want from the digital health is vital for value creation. The threesteps thatcan helphealthcare companiestostarttheir journey tothe third waveof digitizationare:
Understand what patients really want and what the best way to give it to them is.
Segment their services according to the basic criteria, and consider the need for change. Once here, they should ask to themselves "does service help to improve any aspect of healthcare?"
Continuously add new services to maintain patient's attention and to create value. Once patients become familiar with digital service, they may start offering more complex services.
Health industry is on top of the third stage of IT adoption. Now is the time for it to go all in on digital strategies. Understanding what patients want and what is a myth may help pave the way.
To read McKinsey's original article, click HERE