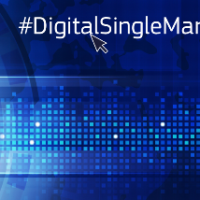 Today marks the beginning on 2-days discussions, debates and exchanges on public policy issues related to Internet Governance between stakeholders from all over Europe!
Eurodig Annual Meeting has already started today in Belgrade, tackling issues such as regulation and Internet, Data Protection and Internet, Internet and Human Rights, eParticipation, new business models based on Internet services, etc…
You can access to the whole programme here and even follow the debates online.
Some words about the origins and main objectives of EuroDig: The "Pan-European Dialogue on Internet Governance" (EuroDig) is an open network platform to foster the debate around public policy issues on Internet Governance with representatives from civil society, business sector, academic world, European institutions and organisations but also international organisations.
It appeared in 2008 as a platform to exchange best practices and opinions on the main issues but also highlighting the most relevant ones under study in the Internet Governance Forum (IGF) agenda.
Enjoy the debates!