Harald Geywitz
Telefónica Representative Berlin, Government Relations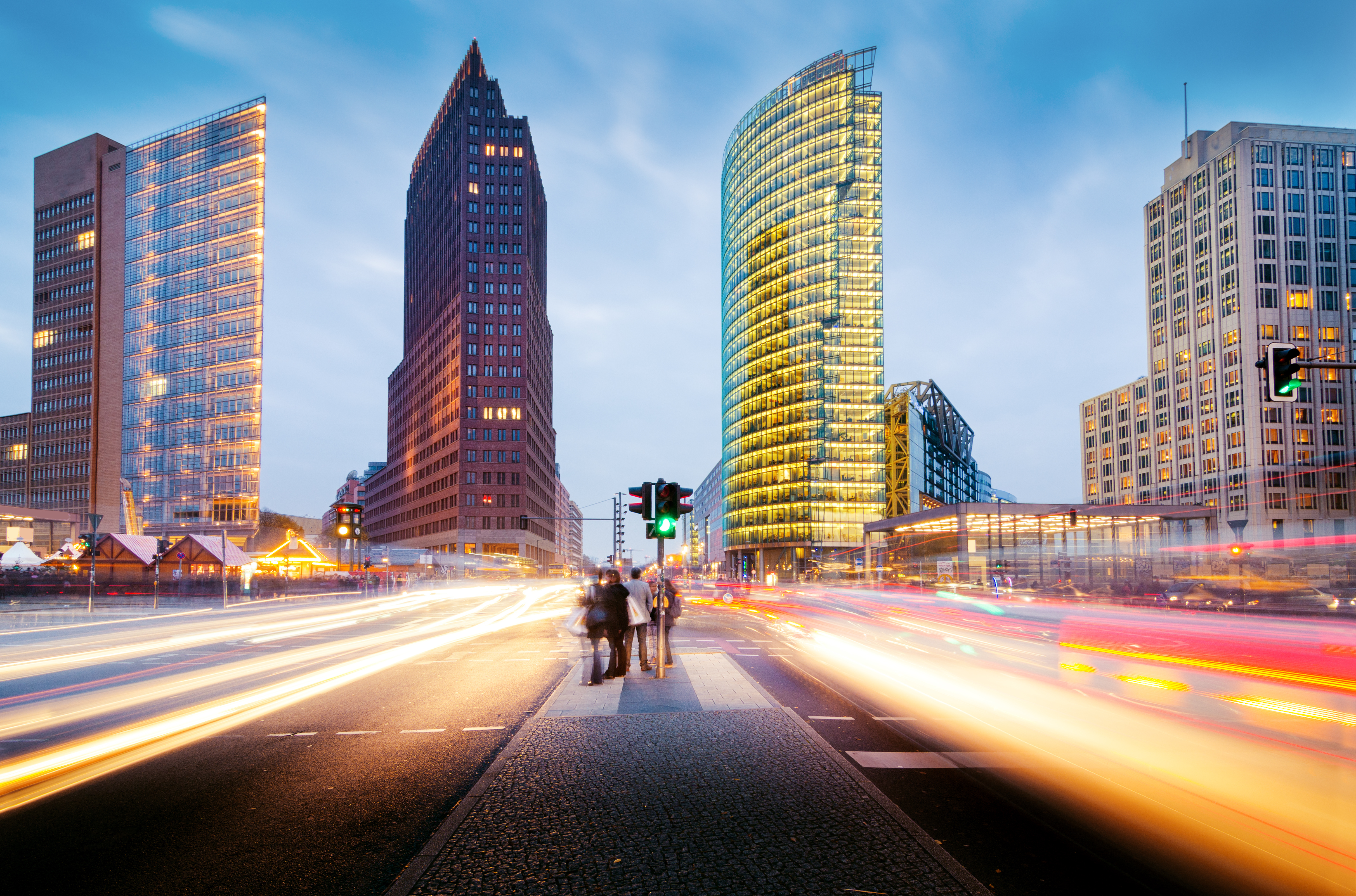 How will Germany and Europe manage to regain a leading position in digitalisation? There is a lot depending on this question for our society. The radical change in business and society as a result of digitalisation must be managed successfully to ensure that a European model of life, work and business is still possible in the future. The competition for the best ideas for successful digitalisation has therefore been under way for some time already.
After all, it is two years since Germany's federal government adopted its digital programme for the legislative period until the end of next year, the Digital Agenda 2014–2017. Criticised by many then and now as not being ambitious enough, the Digital Agenda nonetheless set a number of developments in motion for digitalisation. The industry association Bitkom is generally satisfied with the progress made, while the internet association Eco is a little more critical but also gives a positive appraisal overall.
But how will things develop after the parliamentary elections in Germany? And what contribution will Germany make to European initiatives such as the new EU Electronics Communications Code? Federal Minister for Economic Affairs Sigmar Gabriel (SPD) presented his Digital Strategy 2025 back in March 2016 at the CeBIT exhibition in Hanover. This interdepartmental concept for future digitalisation policy has already been presented on UdL Digital by State Secretary Matthias Machnig from the Federal Ministry for Economic Affairs and Energy.
This "Digital Strategy 2025" formed the basis for the "Green Paper on Digital Platforms" that was published in May 2016 and is intended to prepare specific plans and lead to a "White Paper". Based on the statements received by the end of September 2016, the Federal Ministry for Economic Affairs and Energy now intends to draw up a "White Paper" over the coming weeks.
We at Telefónica Deutschland have also commented on the Green Paper. In doing so, we focused on five areas that the Federal Ministry for Economic Affairs and Energy put up for discussion in the Green Paper. Firstly, the whole discussion about a level playing field between digital platforms and telecommunication network operators. Secondly, there are of course issues relating to digital infrastructure and then also the regulatory framework with regard to competition law. The fourth topic area is data protection, and the final one involves an evaluation of the institutional question of whether a digital agency could be helpful.
Level playing field
First of all, let us state clearly that economic success is a positive thing, and this also applies to digital platforms. The services offered by many OTT providers are a real driving force for digitalisation and meet with a positive response from users. The users then make even more intensive use of telecommunication network operators' data offerings and thus contribute to their economic success. However, there are in fact distortions of competition between network operators and OTT providers. Whereas network operators are subject to the strict regulations of telecommunications law – in Germany's case, the Telecommunications Act (TKG) – these regulations do not apply to OTT services providing substitute functionality. This means that the latter can base their services on business models that are not permitted for traditional network operators. We therefore need the same rules for all players – a fact that has largely been recognised now. For example, in July 2015 the German Federal Network Agency's Scientific Working Group for Regulatory Issues called for accordingly similar OTT-0 and OTT-1 services to be made subject to the same regulations as traditional telecommunications providers. The European Commission also takes this view and put forward specific proposals providing for a level playing field for the first time in September 2016 in its drafts for the amendment of the European legal framework for telecommunications.
The current draft of the Green Paper also addresses this topic. This is to be welcomed in principle. However, the current considerations are often based on the wrong time frame. For example, the new regulations are to be established in the EU review, but this probably will not take effect until 2020. In view of the rapid technological development and the dynamic market development, this is too late.
Digital infrastructure
Gigabit networks are a fundamental requirement for a successful digital transformation. Telefónica Deutschland therefore explicitly supports the German federal government's plan to advance the expansion of gigabit networks. To date, the focus here has been on fixed line technologies. In our opinion, we should also be thinking much more about mobile internet access. After all, the internet of the future will be mobile – with 5G, the Internet of Things, connected cars and other developments, connectivity regardless of location will be the norm.
Some are already predicting that in the future there will be "the internet" and the special case of "the fixed line internet". Considered from this perspective, there are three success factors for a gigabit network: Regulation needs to be more conductive to investments and the assignment of frequencies must also support investments in gigabit networks. Thirdly, fibre-optic infrastructure must be used optimally from an overall economic perspective; access to dark fibre will contribute to this.
Regulatory framework with regard to competition law
The Green Paper also includes considerations regarding the modernisation of competition law. Trends towards concentration and economies of scale for digital platforms initially arise from the mechanisms of the underlying platform economy. However, if there are suspicions of misuse of a powerful market position, the state must have the ability to intervene. Telefónica Deutschland shares the opinion that multi-sided platforms tend to produce monopolies or oligopolies with only a small number of competing providers due to their specific network effects. In this context, the current examination practice under antitrust law is facing significant challenges that make it difficult to ensure competition effectively.
However, we believe that the existing tool set is still essentially suitable for countering violations of antitrust law. Only with regard to certain points is clarification by the legislators required in order to make the antitrust authorities' work more effective and above all faster. Telefónica therefore welcomes the current draft law for the ninth amendment to the German Act against Restraints of Competition (GWB), which now addresses the key aspects from a regulatory perspective. In our view, no amendments above and beyond this are required.
Data protection
In itself, collecting large quantities of data is neither beneficial nor harmful. Current systems and platforms automatically generate large quantities of data. The insights gained from analysing large quantities of data bring benefits for people, society and business. In this context, it is crucial for people to be able to retain control over their personal data and lead a self-determined digital life, with the key elements here being transparency and control. If big data is to be successful, it must gain customers' trust and acceptance. To this end, it is important to provide transparency for users with regard to what data is collected and for what purpose. It also makes sense to give users the freedom to choose the extent to which their data is collected and marketed. Corresponding concepts have already been developed in various areas.
The principles for data protection law that have already been introduced in the EU General Data Protection Regulation must be applied and developed further. In addition, the possibilities of pseudonymisation and anonymisation should be researched and promoted further as they represent a good means of balancing personal rights and innovation. Discussion areas, such as the compatibility of individual data processing activities with one another and balancing the interests of the different parties involved in data processing, should be used to promote public debate.
Digital agency as a driving force?
The Green Paper's idea of pooling expertise in a digital agency is understandable and takes account of the increasing technological convergence. However, it must not result in additional regulation. In our opinion, there are three conditions that should be met if a digital agency of this kind is to become a model for success. Specifically, the emergence of on-top regulation or even double regulation must be avoided. The creation of a digital agency as a "one-stop-shopping agency" for issues relating to the digital economy therefore requires a clear delimitation of responsibilities.
Secondly, a digital agency must not act as a brake on the digital economy but on the contrary as a driving force. It should therefore limit itself to clearly defined core areas so as not to run the risk of "regulation as an end in itself".
Thirdly, it would be important to provide the digital agency with the necessary economic and digital expertise. The agency should logically be given a close connection with the department of the German federal government responsible for the digital economy and should have a strong economic and regulatory focus. Only under these conditions could the digital agency make a useful contribution to the digital transformation.
Complete statement
Telefónica Deutschland has published its complete statement here on the Green Paper on Digital Platforms of the German Federal Ministry for Economic Affairs and Energy. We are making our position transparent because we do not just talk about transparency and because we want to contribute to further discussion. We are looking forward to the dialogue!
This post was originally published on UdL Digital.