Carlos Alberto Rodriguez Cocina
Director, Head of the Brussels Office of Telefónica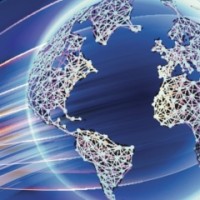 I have noticed with interest how the debate on digitalization is not only becoming higher in the political agenda but also getting more tasty by the day. Is not that policy makers are entering into a sort of master chef contest when it relates to their approach towards digital matters. However the gastronomic analogy in terms of the options they face to make the most of the digital revolution in their respective countries could place them in a position of cooks or eaters.
The President of the ITIF Rob Atkinson, put it well during his intervention at Bruegle's 10th anniversary in Brussels on the global policy challenges for productivity, innovation and digitalization. Questioning whether is it better for a country to cook the tech, or eat it his conclusion was that over 80% of benefits from ICT in the U.S. are related to its use by organizations, rather than its production by the ICT industry. In other words, policy makers should focus more on eating to reap the benefits of ICT adoption and less on cooking technologies. He illustrated his point with a reference to the consequences that could come out of trying to cook technology such as ICT tariffs; data center and data localization requirements; local content requirements and procurement preferences for domestic companies.
While agreeing in principle with his views, I made the point to Rob that his argument could lack some nuances. Since digitalization is becoming so pervasive and is disrupting every sector of economic activity and even challenging some of the traditional attributes of the nation state (i.e. ability to collect taxes), we may be getting to a point where policy makers may find it hard to simply rely on the supply of digital technology produced in third countries. In fact the recently released OECD Digital Economy Outlook 2015 compiles the key pillars of national digital economy strategies in OECD countries indicating that while the majority emphasize demand-side objectives there are supply side objectives widely present as well. These include support for the ICT sector in the areas of R&D, promotion of standards, venture capital investments, foreign direct investments and export of ICT goods and services.
At a high-Level panel discussion on Development in the Digital Age held in the margins of the UN Summit on Post-2015 Development Agenda, Toomas Hendrik Ilves, President of Estonia, echoed in a way Rob's vision speaking about the rapid digital development of Estonia and the necessity of implementing national legislative policies which create an enabling environment for growth for businesses and consumers based on adoption and use of digital technologies and not on production of digital technologies. In other words being eaters and not cooks.
Understanding the point made by Mr. Ilves, since most of the value associated to the widespread advance of digitalization is based on the ability to collect, process and re-use data gathered through the use of digital technologies, one could think however that policy makers around the world could have some legitimate concerns:
From a competition policy perspective you could reflect upon whether economies of scale and network effects are not leading towards a higher level of concentration in critical layers of the digital value chain that merit attention to ensure that there is enough competition and choice for your citizens and avoid eventual abuses of dominance.
From an industrial policy perspective you could have a legitimate aspiration that the players that extract this data based value could have more of a local component and be more adapted in their offer to the socio-economic characteristics and needs of your citizens.
Interestingly, this is precisely part of the message of the recent report authored by Raul Katz on the Digital Ecosystem and the Digital Economy in Latin America. The report actually concludes that in order have a balanced development of their digital ecosystems, Latin American countries should create incentives to investment in connectivity, address the skills gap and promote the production of local digital content, applications and services. In other words being more cooks and not just eaters.
It all probably comes to the sweet spot where you can at least contribute to the digital menu and cook part of your digital cake and eat it too. Anybody up for a digital lunch?